We had a bit of a chat in the AoE3 forums about that game's timeline and what sort of AoE game might follow on from the end date:
It ended up going pretty off topic but I had some more ideas and thought it might be fun to start a new thread here to discuss…
So here's my rough concept!
Disclaimer: I am a euro-centric AoE3 player
Setting:
The game picks off where AoE3 roughly ends → the late 1800s. It covers the era of New Imperialism (possibly the last historical "Age of Empires") and a bit beyond into the 1930s - the zenith of the power of the colonial empires: up to the start of the modern era.
In all Age of Empires games, the player starts as a small fledgling faction that builds up their might and becomes a powerful force by late game. In the first two games you start as a single village and end as a large nation or empire. In this game we would take the concept from AoE3 instead and have the player's base be abstracted as some sort of new settlement from an existing world power, that grows into a powerful city or nation in its own right.
Ages
The idea of "ages" from AoE 1 is being stretched pretty far here but it's part of the series lol :p
Resources and Economy
As in all AoE games, the basic economy is about building workers and sending them out to gather natural materials in the early game, before switching to farming in the late game.
The base resources are:
In the early game, Food and Coin are used to build most units and buildings. In the later game, Oil becomes important for advanced units and upgrades.
Food

is the most basic resource, which is used for units and age ups. In the early game it would be collected by tasking workers on hunting or boats on fishing. Later in the game it can be gathered through buildable farms which provide endless food.
Coin

is used for construction, units, and technologies. In the early game it can be collected through mining surface deposits of minerals. In the late game, coin can be gathered in a number of ways, with the main way being factories. Otherwise perhaps certain nations or powers would allow the building of eternal "pit mines" to task workers on, or there could be an AoE1/2 style trade route mechanic.
Oil

is used for advanced units and technologies. It can only be gathered by constructing and manning oil wells on resource points on the map. Because Food and Coin can be generated in-base without fear of raiding, Oil should be the resource that forces places to compete for map control.
Factories
I think it's important to emphasise the importance of factories in the economy of the time period. Factories will be buildings that generate resources over time, automatically. In the late game a player's economy might be almost entirely in factories.
The building should cost population and act as an alternative to worker units. I think the default factory should produce only Coin

, and then perhaps there are civilisation bonuses or other abilities that allow special factories for Food

or even Oil

.
Factories will also be used to create many important units and while a factory is making a unit, it stops generating resources.
Buildings
Buildings are built by wokers and unlock as the player ages up. I'm not going to get super in-depth here but a main roster would look something like:
Age I:
Town center → trains workers, does the age ups (1 only)
House → adds to your pop limit
Depot → worker resource drop-off point. Does economic upgrades. Provides eco/defence buff
Trade Center → buy/sell resources here. Does civic/misc upgrades
Mine → free, built on mineral deposits to allow workers to extract Coin .
Age II:
Garrison → trains and upgrades infantry units
Factory → generates Coin OR trains armoured and artillery units. Also does factory, armoured, and artillery unit upgrades
Farm → task workers here to generate Food . Does farm upgrades
Oil Well → task workers here to generate Oil
Anchorage → trains, upgrades, and repairs ships
Airstrip → trains, upgrades, and stores aircraft
Age III:
Town center → (building unlocked)
Bunker → base/frontline defence that slows down enemy units coming near
Barbed wire field → large field that slows down all units moving through it (except tanks) that can only be destroyed by artillery using attack ground
Age IV:
Redoubt → bigger, more powerful bunker that also trains units
Age V:
Monument → special last age building for super upgrades or whatever
Units and Combat
There are no melee units at all. All combat takes place at some range. Moving units take more damage. Infantry units left alone will automatically entrench after a bit of time, increasing their defence and range.
Combat will be grindier than other AoE games, and can quickly devolve into trash wars. But the team that wins will be the one who can exploit holes made in the enemy lines quickly. Positioning will be vital at all times.
In Age II combat will be small skirmishes and raids. A defensive player can build automatic-guns to stop an infantry rush, but this will cost them factory useage.
In Age III combat begins in earnest. Most unit types are unlocked and there should be cheap technology to drastically reduce unit train time to allow massing infantry (e.g. "Rail Mobilisation") . Players will quickly try to secure their land with infantry and bunkers, and a frontline will stablise if both sides do this at the same time. The game then will be about breaking the line with artillery and perhaps tanks, and then quickly exploiting any gaps you can force.
In Age IV combat will be much like in Age III, with the addition of special unique units to mix things up, and other specialised late game stalemate-breakers, like bombers.
Finally, Age V combat becomes quick and brutal: static defences are no longer effective due to special final age upgrades (e.g. "Stormtrooper tactics") that remove their movement speed debuff zone and improve infantry speed and siege power, and final age factory and unique units have potent attack power.
Basic roster
---
Garrison units
Scout → Reconnaissance unit. Horse-mounted recon unit with fast movement speed and long LoS but low attack. Costs only Food

. Obsolete by Age III.
Age II - Light Horse. Adds a strong attack and retains the speed and LoS but gains no extra HP.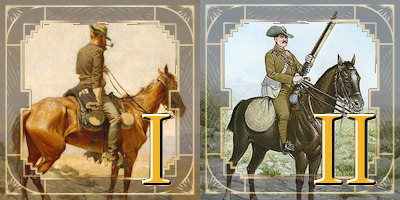 Rifleman → Core infantry unit. Cheap, generally slow, and powerful, but with low HP. Unlocks in Age II. Costs Food

and a little Coin

. Each age their range and power increases. These units automatically entrench themselves if left alone for a bit, increasing their range and defence.
Age III - Frontline Rifleman
Age IV - Elite Rifleman
Age V - Automatic Rifleman
---
Factory units
Automatic gun → Anti-infantry weapon. Not effective against anything else. Unlocks in Age II. Costs Food

and Coin

.
Age III - Machine-gun
Age IV - Heavy Machine-gun
Age V - Universal Machine-gun - greatly improves movement speed and makes setup/teardown instant
Cannon → King of the battlefield. Anti-everything. Splash damage, good range, and extremely powerful. The only downside is it is innaccurate and very slow to move and set up or tear down. Unlocks in Age II. Costs a bit of Food

and a lot of Coin

. Each upgrade increases the damage and range of the unit.
Age III - Artillery
Age IV - Howitzer
Age V - Heavy Artillery
Armoured Car → very fast, good HP, weak attack. Very effective against aircraft. Unlocked in Age III. Costs Food

and Oil

.
Age IV - Scout Car
Age V - Half Track
Landship → slow, armoured to resist attacks below a certain strength, and with no damage penalty while moving. For breaking defensive lines. Unlocks in Age IV, but some can be aquirred in Age III somehow (e.g. civilisation bonus, or homecity cards). Requires a lot of Coin

and Oil

. Each upgrade increases the speed and firepower of the unit, but doesn't increase the armour.
Age IV - Light Tank
Age V - Tank

---
Anchorage units
To be honest I wonder if boats should not be included at all. Naval combat isn't really AoE's strong suit, and with the way warship combat evolved in the time period and the power of shore bombardment I'm not sure if it would be super fun. It would be easy to include fishing boats, a fast/weak raiding ship line, a slow/strong ship line, and a special submarine ship line though.
---
Airstrip units
Aircraft are tricky because they can't be ignored but they require new systems e.g. biplanes can't just sit idle in the air and have to be moving at all times.
Balloon → Cheap, slow reconnaissance unit that can be shot down by ground units. Long line of sight but no attack. Unlocks in Age II. Costs Food

and Coin

.
Age III - Airship - adds an attack effective against buildings and armoured units but doesn't increase health or speed.
Biplane → Fast flying unit for intercepting enemy units, scouting, and harassing ground units. Unlocks in Age III. Costs Food

and Oil

.
Age IV - Monoplane
Age V - Fighter
Bomber → Medium speed flying unit with good health and a very strong attack against buildings and units, but rather inaccurate and slow moving. Unlocks in Age IV and costs Coin

and Oil

.
Age V - Heavy Bomber
---
Empires
It would be really cool to think about future DLCs that could feature interesting places and underrepresented nations and empires, or obscure bits of history. However, I will stick to what I would imagine the core game would have to have - the "Great Powers"; major empires of the time.
Unique units/buildings would unlock after Age IV.
British Empire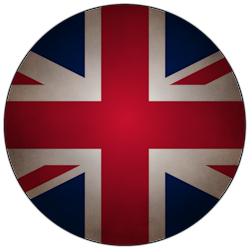 The world's preeminent global empire, only just beginning its decline. The British Empire should have abilities related to their Empire more than anything else. They should be able to call in unique units or resource boosts from India, Canada, Australia, and South Africa, etc… Their navy should also be more powerful than any other.
Unique Unit: Commandos → garrison infatry unit with low HP but high speed and attack, especially against buildings. Perhaps they can be paradropped via aircraft?
French Third Republic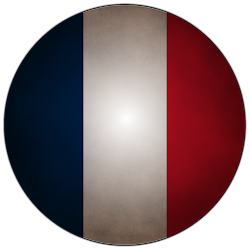 Post-napoleonic France is a nation with damaged pride and unforgiven grudges. I think the French nation should get advantages to defence and should primarily be a turtling team. Perhaps their bunkers are much cheaper and infantry can build them? France's large colonial holdings in Africa might come into play too.
Unique Building: Cannon bunker → like a bunker, but with a long-range artillery attack
German Empire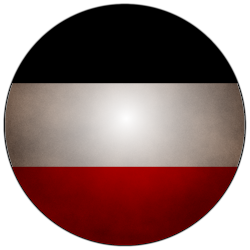 Bismark's German unification came at great cost to the balance of European power, and once his stabilising influence was lost, disaster followed. The German team should get bonuses to their factories and unit production speeds. Perhaps their machine-gun units are also faster and more powerful.
Unique Unit: Heavy tank → much more powerful in all ways to a regular tank. But very expensive (especially costing a lot of Oil

)
Otttoman Empire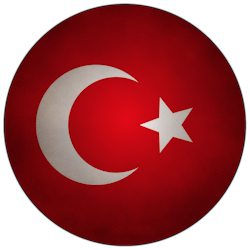 The Ottoman Empire spent this period collapsing, but perhaps the player can instead bring them to a new golden age? I think the Ottoman team should get bonuses to Coin

and Oil

incomes. Perhaps they also have faster moving workers.
Unique Unit: (considering the Ottoman empire didn't exist at the period the unique unit would be coming from I think you could just make something up, as long as it felt thematic? Any ideas?)
Russian Empire
In game unless there is some sort of revolution mechanic like AoE3, Russia will have to be an imagined enduring Tsardom. The Russians should focus on maneuver warfare. I think that their infantry will be unable to entrench and they won't be able to build bunkers or barbed wire, but instead all their units will move much faster and have no damage penalty while moving. I think the Russians should be the only civ with an Age III upgrade to their Light Horses, allowing them to be used for longer as well.
Unique Unit: (same as with the Ottomans). It's goofy as all hell but it would be great if the Russian unique unit was the Tsar Tank. It could be something that's like halfway between an armoured car and a tank, way faster than a tank but not as armoured.
United States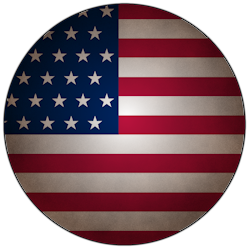 The world's most powerful economy by the close of this time period, the United States will be a steamroll civilisation. Their economy will be boosted compared to other nations and will reach incredible levels if left unchecked. In compensation, their units take longer to train, making them more vunerable to rushes. The US experimented with colonialism in this period and perhaps their Pacific and Philippine posessions might come into play.
Unique Unit: Army Engineers → Garrison infantry unit which ignores armour when attacking and removes barbed wire automatically. Devastating against tanks and buildings.
Empire of Japan
A rising empire with dangerous ambition, the Japanese warrior culture and seafaring ways should give them advantages to fishing yeilds and infantry combat performance. Perhaps their riflemen are the most powerul of all the nations, but their factory units are weaker.
Unique Unit: Naval Infantry → infantry trained from battleships that can't entrench but are otherwise as good as regular Riflemen.
Great Qing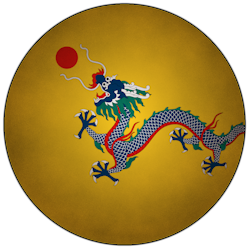 Decades of humiliation and internal struggle leave the Chinese kingdom weakened, but China still has the largest world population, by far. Can the player reawaken this ancient dragon? Again, like Russia, without a revolution mechanic we will have to have a fantasy continuation of the Qing dynasty.
I think China shouldn't have the abilty to build factories until the final age, instead being forced to rely on workers and natural resources. In compensation, they should get free workers and an increased population limit.
Unique Unit: (sorry to say I don't have any ideas. Any suggestions?)
Republic of the United States of Brazil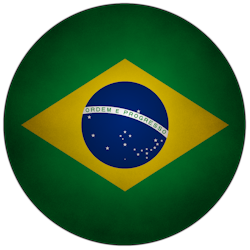 A newcomer to the world's stage with grand ambitions and a motivated people. I think Brazil should get boosts to Food

and Oil

income, and should have increased raiding power. Perhaps their Light Horses do bonus damage to workers.
Unique Unit: (sorry to say I don't have any ideas again. Suggestions welcome!)
Honourable mentions:
Italy
Austro-Hungary
Mexico
Spain
Korea
Ethiopia
Argentina
Maps
I think it would be fun to have the maps mainly be about areas which were either being influenced by New-Imperialism, or might have been so in an alternative timeline.
E.g.
Balkans
Africa
Caucasus
Central American
South Pacific
Far East Russia / Sea of Japan
Central/South Asia
---
Let me know what you think!