WOW DUDE!!!
That is already in the ww1 era (1914-1918).
---
I know it's wack to even imagine it, but since they didn't continue with the timeline with AoE4, AoE3DE would be the best way to add another couple of years in the history of humanity…
If they were to go as far as 1918 (end of ww1, 21 years before ww2) they would have to create an age 6 in the age up…
It'll need a lot of changes and new buildings though, since technology drastically boomed around that time; the artillery foundry wouldn't even have enough space to include new pieces like the first of tanks (they kinda sucked, they were still used in ww1), and settlers, knights, natives, they would all look out of place with the current models…
It would really require as much effort as all the definitive edition DLCs combined, but it would kick a$$.
---
Also, how wack would it be to send an age II Hussar head first against an age VI tank hahahah
OH WAIT…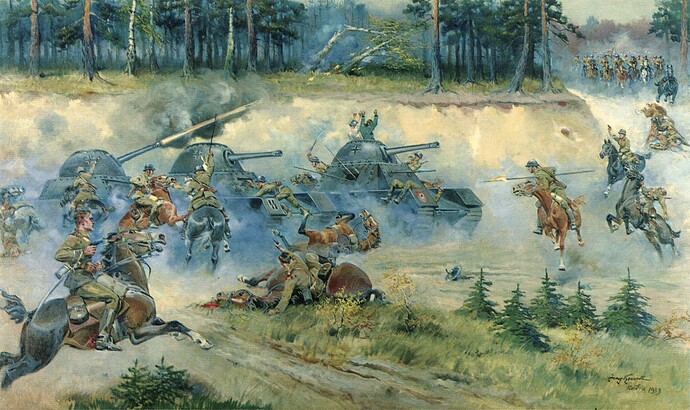 https://www.reddit.com/r/AskHistorians/comments/1zyljk/did_the_polish_army_really_fight_on_horses/