Hello everyone, why is it so easy to counter archers? I mean you don't even need to amass the follow, just a few will quite handle it:
Skirms line;
Knights line;
Scout line;
Mangonel line;
Scorpion line;
Eagle line.
There are so many options to counter archers.
On the other hand to counter knights you need to amass them to be quite effective:
Pike line;
Monks;
Camels.
I dunno, I think sometimes the game punish us for playing archers.
So, since many people dont agree, lets talk about facts and statistics:
Win rates: elo 1250~1650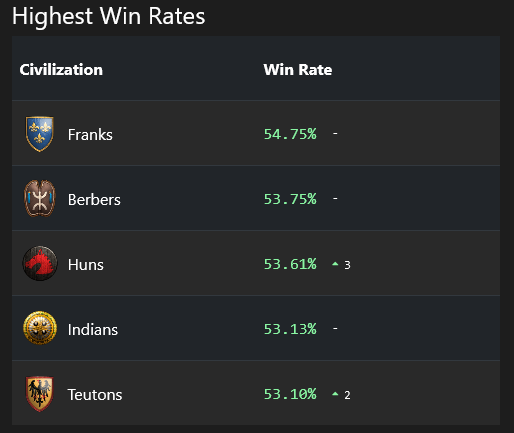 All of them cavalry civs. No exception, all of them full cavalry civs.
Now 1650+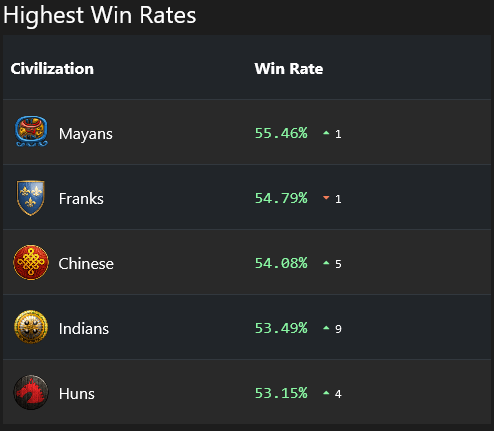 1 archer; 3 cavalry. I would put chinese with some sort of hibrid because they have a awesome stable as well.
The statics are there. We cant argue with them, cavalry is performing better than archers in most relevant elos.