Why are the trees so small on the Bengali Wonder?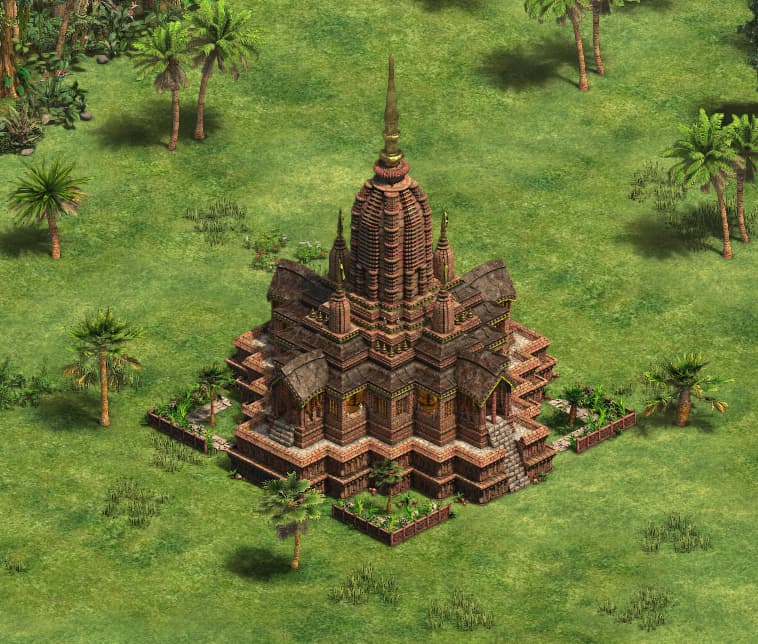 (Full-size palm trees included for scale).
Was this deliberate? To me it sort of looks like the whole building was designed to be bigger, but then was scaled down, including the trees – the team colour parts are also really small and fiddly, and the building looks kind of undersized compared to the Castle.
On the other hand, maybe it's because so many people use small trees now?