Mayans, without question.
I'm curious where the Ghulam will stand compared to these three
when i play it i will see if add it or not
11
It depends what you're fighting
let's supose it's 1v1 on arabia vs franks on imp with paladins
Id be using halbs with arbs…
Mayans seem to OP just because of their 100 HP Elite Eagle Warrior Spam. There's almost nothing you can do once they're massed. At least Paladins cost way too much resources.
Against archers incan eagles are better. Against melee units mayan are better
Aztecs just for the extra eco, tbh. Beagles are pricey.
Gaia.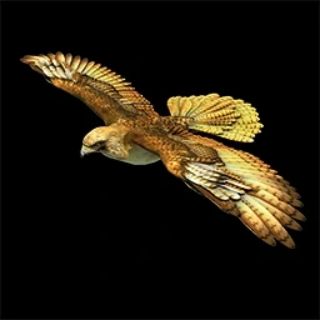 (Yes, that is a hawk.)
Well, only by 10 hits from arbs so Mayan eagles are by far the best. Good thing is it costs roughly as much as paladin for EEW + El Dorado
I go with the Hindustanis.
I would love to see some new Eagle Warrior civs altough nothing can surpass El Dorado Eagles.
Frankly, I think Incan eagles deserve a small buff of some sort…
What kind of buff are you thinking about? I think Incas deserve a buff.
To make them truly unique, a +8 bonus vs Villagers (20 attack per hit vs Villagers) to make them the best raiding Eagle even having only 60HP
But this bonus (as a civ bonus) whould only apply to Elite Eagles, not to normal Eagles or Eagle Scout.
The bad thing is that this wouldn't make Incas stronger before Imperial Age. I think +20% attack rate or Free Eagle Warrior or 10% extra speed are better bonuses because all of them would be impactul in the Mid Game.
10% extra speed would be too much, maybe 5% extra speed is good
20% extra attack speed may also be too much