Hail and well met, fellow Empire-builders and Empire-conquerors!
The recent announcement of the "Dawn of the Dukes" has gotten me very excited on the [possible] prospect of new civs incoming into Age of Empires 2. SOTL has already put forth his speculation that the new civs are likely to be, but I have come up with what I think are the most likely new civs: Poles, Bohemians, and Georgians.
PLEASE NOTE: this is just my own speculation, and is not in any way what really will be included in the DLC. We might not even GET new civs at all
---
Poles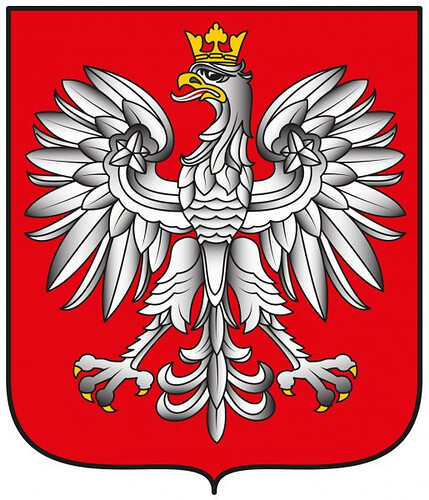 Civ Architecture:
Eastern European
Civ Type: Cavalry Civilization
Unique Unit: Krakow Axeman (Cost: 55 Food, 45 Gold; heavy infantry unit with good melee armor but mediocre pierce armor, carrying a double headed axe and ignores armor like the Lithuanian UU Leitis)
Civ Bonuses:
All Stable units +1/+2 Atk in Castle/Imperial Age

Farm technologies cost -50%

Husbandry free
Unique Castle Age Tech: STUBBORN DEFENSE → All defensive structures (Castle, Watch Tower, Bombard Tower, etc.) give back 50% of Stone cost if destroyed
Unique Imperial Age Tech: WHITE EAGLE → All cavalry units get +2 Atk
Team Bonus: Villagers deal +5 damage to enemy units
Final Notes: Poles would have access to Paladin and Hussar upgrades, with Bloodlines, Blast Furnace and Plate Barding Armor. So their Paladins/Hussars would be stronger than generic Paladins/Hussars, but the Lithuanian Paladins would still beat Polish Paladins one-on-one (assuming 4 Relics garrisoned). Poles would not get Bracer nor Arbalester upgrade, but would be able to train Elite Skirms (in reference to Poland's alliance with the Duchy of Lithuania) Siege and Navy tech trees would be mediocre, with access to Fast Fire Ship and Heavy Demo, but not Galleon nor Shipwright tech. Cannon Galleon available but no Elite Cannon Galleon. Bombard Towers AND Bombard Cannons available. The Villagers dealing extra damage refers to Polish peasants being levied en mass by Polish Kings to fill the ranks of their armies, which they did several time during the Thirteen Years War against the Teutonic Order Thirteen Years' War (1454–1466) - Wikipedia
---
Bohemians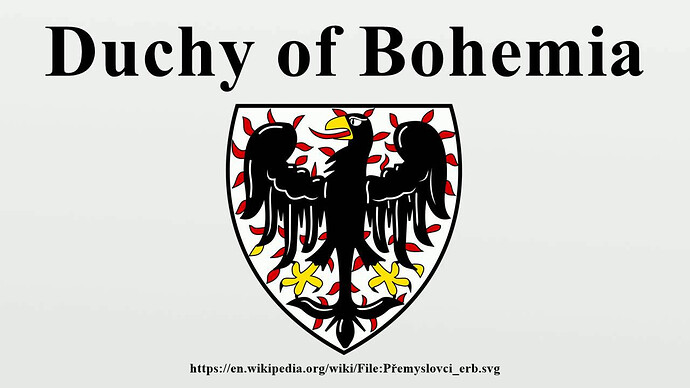 Civ Architecture:
Central European
Civ Type: Siege Civilization
Unique Unit: Hussite Wagon (Cost: 100 Wood, 70 Gold; slow but tough crossbow unit that fires volleys of arrows (like a Viking Longboat) and had high melee armor and pierce armor. Deals bonus damage to enemy cavalry) War wagon - Wikipedia
Civ Bonuses:
Siege Engineers free

Petards cost -50%

Barracks units train 50% faster

Crossbowman/Arbalester upgrades free
Unique Castle Age Tech: → HUSSITISM → Monks have +3 conversion range (stacks with Illumination)
Unique Imperial Age Tech: IMPERIAL DUCHY → Trebuchets cost -20% and train 50% faster
Team Bonus: Siege units deal extra damage to buildings
Final Notes: Bohemians in my mind would have generic archers and skirms, but no Heavy Cavalry Archer. They would get Ring Archer Armor to make their Archery Range units and their UU good. But in terms of cavalry, Plate Barding Armor would be denied to them as well as the Hussar upgrade. Paladin upgrade would be available for Bohemians, including Bloodlines, but without Plate Barding, they would be slightly worse than the generic Paladin. Husbandry would be available though.
Since Bohemia was known to be a very defensive duchy, with records of several famous sieges, I opted for them to be a Siege civ, but I did not want to just copy-paste the other siege bonuses that civs like Celts, Slavs, Koreans, and Khmer (to name a few) get. The Hussite Wars were famous in that they were a precursor to the Reformation by 300 years, and caused such a controversy within Catholic Europe that Joan of Arc herself threatened to come over to defeat the "heretic" Hussites, basically telling them in a letter: "if I were not busy fighting my crusade against the English". Joan of Arc's Letter to the Hussites (March 23, 1430) (joan-of-arc.org)The Monks with extra conversion range may seem OP at first, but the Light Cavalry and Eagle Warriors can still move fast enough to catch the monks and kill them, and also, Monks are seldom used much so it would be neat to see them used more and jazz up the gameplay.

And lastly, the Bohemian navy would be pathetic, since they were never naval people, being so landlocked. So no Galleon nor Cannon Galleon techs, but they would get Fast Fire ship and Heavy Demo to emphasize the various rivers that would have definitely been defended during medieval times by riverboat patrols. No Shipwright though.
---
Georgians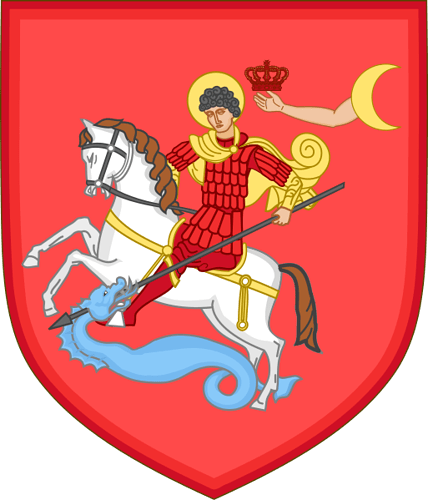 Civ Architecture:
Eastern Mediterranean (
SIDE NOTE:
personally, I think that Byzantines should have a slightly different architecture to the one they currently have as "Mediterranean" which is shared with Portuguese, Italians, Sicilians, and Spanish by having slightly browner-colored buildings that are not so white-washed, and I think, based on what I have studied and read about medieval Georgia is that they borrowed much from Byzantine architectural techniques and styles, and were Orthodox Christians. So I think that Georgians and Byzantines would be the two civs that should have their own architecture set in AoE2)
Civ Type: Defensive Civilization
Unique Unit: Georgian Lancer (Cost: 70 Food, 80 Gold; Heavy cavalry that bonus damage to enemy cavalry (like a Camel Rider) but has melee armor like a Knight, but -1 pierce armor like a Cataphract, Coustillier, and Letis)
Civ Bonuses:
All bonus damage is increased by 30% (e.g. Skirms deal additional damage to archers, Pikes to cavalry, etc.)

Military buildings cost only 100 wood each

Fortified Wall tech free
Unique Castle Age Tech: → ANCIENT GOLD MINE → Gold Mines resources last 25% longer when mined
Unique Imperial Age Tech: MOUNTAIN GUARDIANS → Walls and Castles have +2 melee/+2 pierce armor (stacks with Masonry/Architecture)
Team Bonus: Building armor increased +2 (stacks with Masonry/Architecture)
Final Notes: The Georgians faced several invasions into their country situated in the Caucus Mountains, among them the Persians, the Byzantines, the Arabs (Saracens) the Mongols, the Tartars, and many others. So I opted for a defensive civ set up. Additionally, the increased bonus damage is like the reverse of the Sicilian civ bonus that REDUCES bonus damage, and reflects how the Georgians were strong warriors in defending their homeland from so many invaders. They would get Crossbowman, but not Arbalester, but their Barracks would be fully teched up into Champions and Halberdiers. Only Light Cavalry and Cavalier though, but Camel Riders (not Heavy Camel) would be available in their stables, as the Georgians had connections with the Arabic and Iranian peoples down south, and the Turkic peoples in the north of their home. Navy would be mediocre, with Galleon but no Fast Fire Ship and no Cannon Galleon, but Heavy Demo allowed but no Shipwright. I found out that the OLDEST GOLD MINE in the world actually resides in Sakdrisi, Georgia, so I thought that it would be neat if one of their civ bonuses reflected that ancient mine. Sakdrisi - Wikipedia