So it turns out in the most recent patch the Britons Wonder has had its roof recoloured. It now looks like verdigris-covered copper. Here's a before-and-after comparison (pre-patch on the left, post-patch on the right).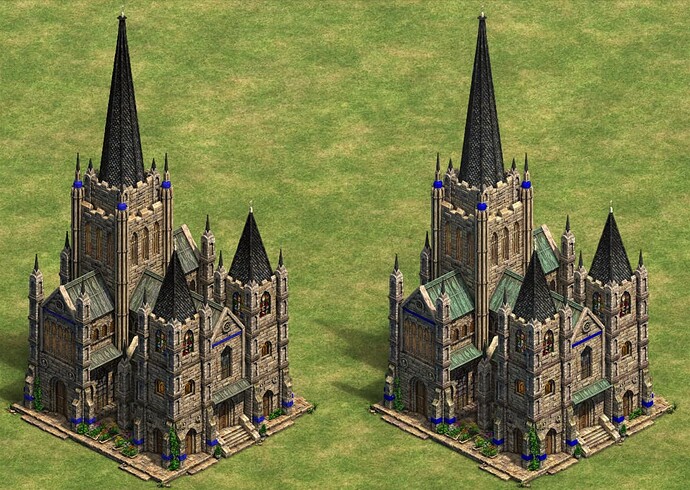 I'm not really sure why they did this – if it really is supposed to be Chichester Cathedral (or almost any other medieval English church) then the previous roof – presumably supposed to be made of lead – was more historically appropriate.
Has anyone else noticed any other graphical changes with the latest patch?