Seeing this too. Also on a 1920×1200 screen. The in-game tech tree is particularly bad due to its small fonts.
Ahh, yeah – definitely see the issue there in the tech tree, too. Some are pretty bad quality:
It's seen on the main menu for Steam players:

Horrible looking UI! Does anti aliasing have some effect on this bug or it all looks the same nevertheless?
It all looks the same for me

I have anti-aliasing off:

But I've also tried it on, as well as played with other settings
Sad to read. Well. Let's hope for a fix in the coming months then
Having the same problem with 1366 x 768 resolution. I'm hesitating between buying a screen for my laptop or coming back to HD.
At least i just spent 7€…
That's too bad. I hope you don't buy a new screen just to see fonts better

Issue still persists for me…

Etc…




Trying to play with those bugs get my eyes tired and its not confortable at all.
So i´m not doing, and probably I´m goin to install Conquerors or HD again and wait to see how these problems are solved.
The font, its size, and clarity – how it appears in those games, including on the semi-transparent pop-up panels – is amazing. I love it there. Hope it comes to AoE2:DE and AoE4 someday.
Wow. Never thought I'd hear myself say such words for a standard Times New Roman font or whatever generic font it likely is, but it's true
Fortunately for me, I can and will still play the game with the sometimes fuzzy and mostly lackluster big Arial font or whatever it is. Mainly because the font is only a fraction of the overall game experience. However, it definitely tarnishes the game a bit. Shows a slight lack of polish and care
Hi all!
Is this issue still present in the new update? 58259
Definitely still occuring. Didn't have this issue prior to the update as well. The font is kinda blurry and a bit smaller. It's very apparent in the campaign slide shows and menus: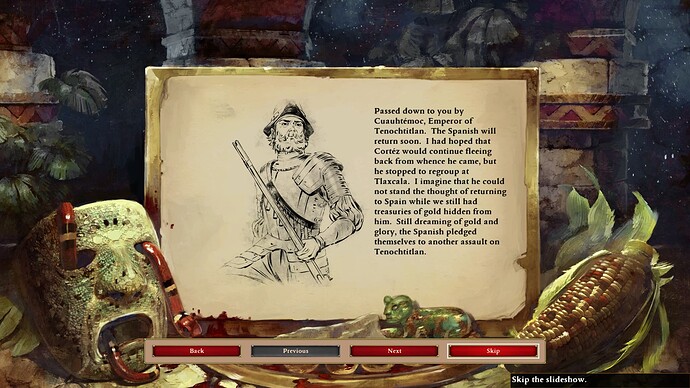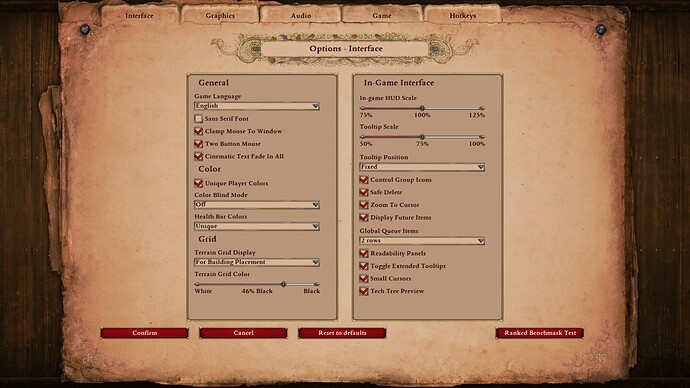 Kinda looks like the font changed from a seriffed font into a sans serif font, but the option is not ticked.
Hello devs, Its still a bad update for Chinese
First, there are still many missing Chinese characters that cannot be displayed, we raised this issue two years ago but it has not been resolved(Please see the red box in the figure below)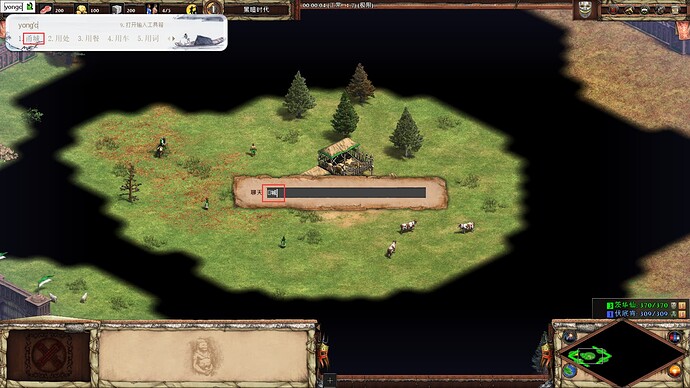 Secondly, the Chinese fonts are displayed more ugly after this update, and many of the Chinese characters have overlapped or even missing edges(Please see the red box in the figure below)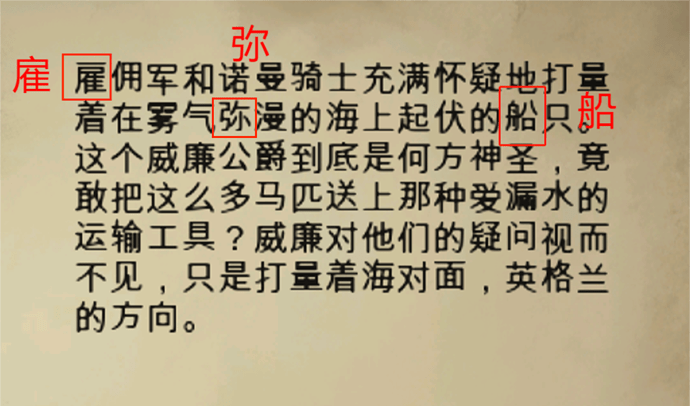 Oh I see, thanks!
Seems a different issue from the above, blurry instead of sharpy. Do you have the same issue as @SailedOrpheus98 guys?
Hi Iko! I will check later to see if patch fixed or helped the issue. Thanks!
UPDATE:
@IkoKnight8151 - Nope, doesn't look fixed, I'm afraid. Notice how the letters squish together or are muddy, for lack of better word. E.g., "Gillnets" almost look like "Glllnots". "Farm" → "Fam" with an extra long 'm'. "Sanctity" → "Sancllty". "Militia" → "Mllltla", etc.




I notice as you scroll the Tech Tree left or right one click at a time, sometimes the text for a tech is muddy and other times easier to read. Just depends on what horizontal click you happen to be on.
---
Burmese → "Bumese" with an extra long 'm':


Town Ctr's Range almost looks like a '5', and Attack Strength almost looks like a '6'. And the '5's in Garrisoned Units and Armor aren't very clear:


Do I have 6 or 8 max villagers possible? Is 8, but # isn't totally clear/crisp:


The 'k' is smudgy with a white dot above it:


How much wood do I have? 1519, 1619, or 1819?


The 'M' doesn't look very clear here:




---
Note: I believe the font in the menu/options screens is a lot cleaner/less smudgy than I remember reporting long ago, though. So there must have been some clean-up on that at some point. Thanks!
has this been a bug for some? I see it immediately after this update. Ughh
A new update has come, but the issue still persists (Windows 10 / Steam / 101.101.58850.0 8160343). The only normal looking font is the tooltips in the main menu (though, the 'W' and 'w' look suspecious). But that was even before this update. Compare the tooltip text and the rest (the nickname, the challange) in the main menu (make sure to zoom 1:1),

Here is how it looks in the options menu: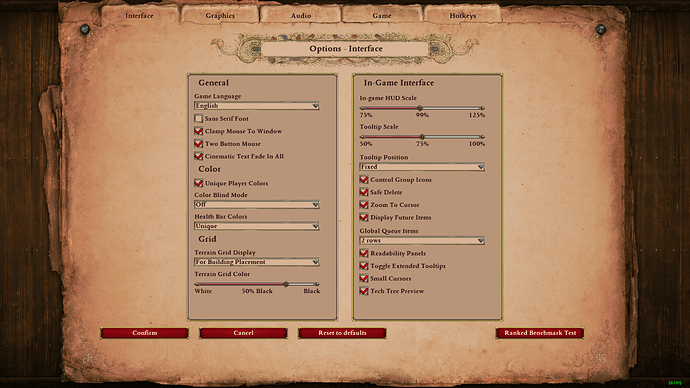 And here is in-game font. Some letters in italic parts look more skewed and some are less skewed.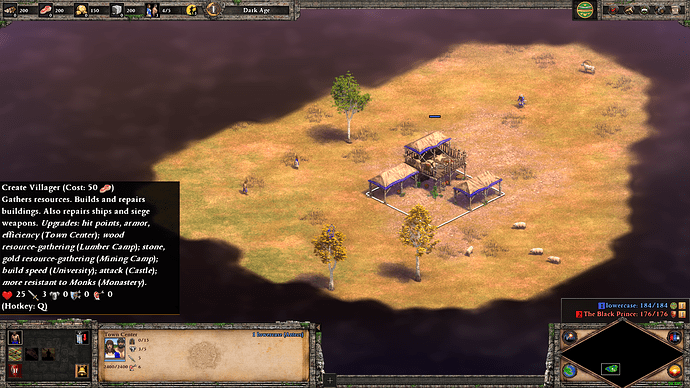 I don't play with sans serif font, but I tried to turn it on in the options. This issue presists as well (just as Darkness01101 has described) in previous replies.
Is this going to get fixed?