As many of us wants to see the Byzantines appear in Age of Empires IV, I decided that I would also make a concept about it. Here's what I made and another reason I did this thread is because I disagreed with some parts of an already existing thread about the Byzantine Empire. So, I made this to put in my ideas.
Proposed flags: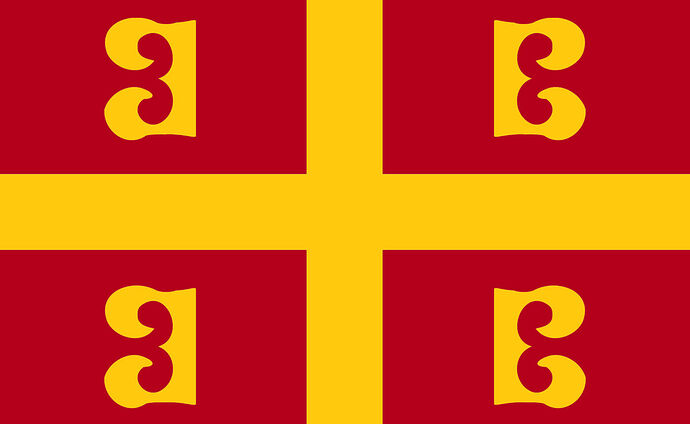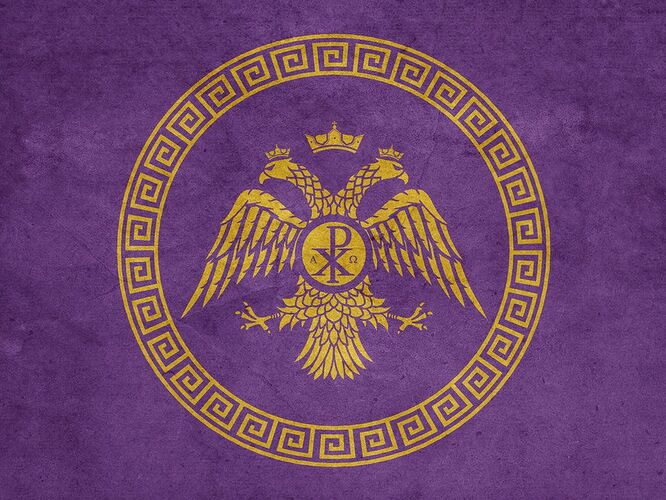 |Overview|
The Byzantines are a civilization that continues the Roman Empire in the eastern provinces. It spams the years 475 - 1453 and ruled over the various territories within the eastern parts of Europe. The Byzantine rulers had a strong military and built the Theodosian wall, a unique building. The Byzantines continued the use of the Cataphract, a unique cavalry unit.
Civilization Bonuses
Buildings (excluding Landmarks and Walls) have +60% hitpoints
Barracks and Keeps are 50% cheaper
Spearman upgrades are researched 15% faster
Advancing in age is 20% cheaper but 10% slower
Unique Units
Excubitor - Unique infantry unit that replaces the Man-At-Arms
Varangian Guard - Unique medium infantry unit that's available at the Barracks
Cataphract - Unique cavalry unit that replaces the Knight
Dromon - Unique warship
Unique Buildings
Theodosian Wall - Unique defensive structure that replaces the Stone Wall
Unique Technologies
Domestic of the Schools - Excubitors are 10% faster
Hetaireia - Varangian Guards have +2 melee armor
Aristocracy - Excubitors and Varangian Guards are created 15% faster
Ecumenical Council - Monks heal 100% faster
Greek Fire - Dromon can deploy a flamethrower
Fortified Defenses - Palisade Walls and Theodosian Walls receive +35% HP
Palaiologan Army - Killed military units return 50% of resources
Landmarks
See this thread about them because the person who made this thread has better ideas about the Landmarks than me: The Byzantine Empire Speculation - Age of Empires IV / IV - Discussion - Age of Empires Forum
Wonder
Hagia Sophia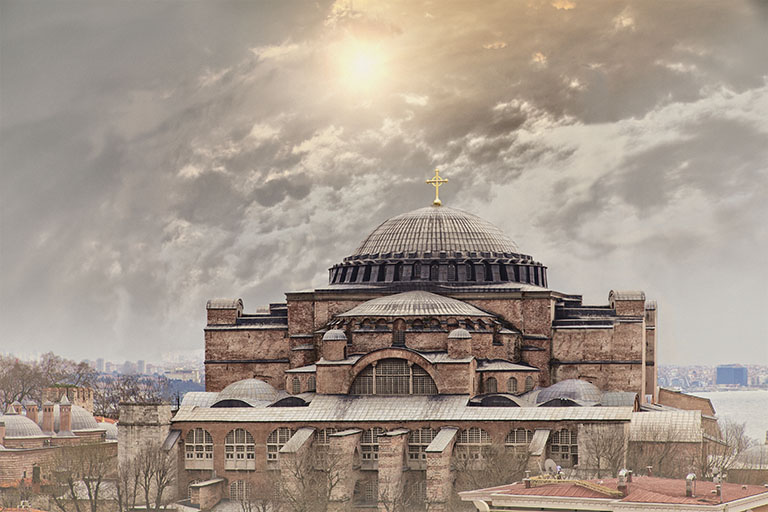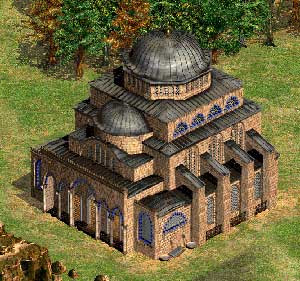 For more useful ideas with how the Byzantines could look like. Click on the link to the thread that's under the Landmarks section.