Just a minor issue, perhaps even something dumb to request for some, but:
Now that Persians have access to the Caravanserai, it's no longer a Unique Building, no longer a feature unique to a single civilization. It is now a building accesible by (for now) two civilizations, like Mule Carts and Fortified Churches.
I like when civ bonuses are elegantly presented with a few simple straightforward descriptions. Having Caravanserais listed as a civilization bonus for two civs feels a bit clumsy.
Also, the Persians' list of bonuses looks a little overloaded.
I consider having access to Caravanserais is no longer needed to be listed as a civilization bonus.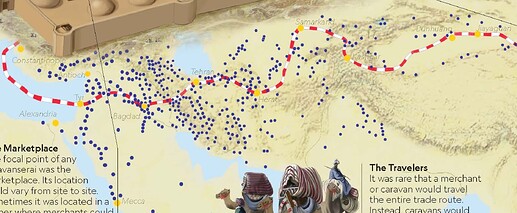 Side note: Not the objective of this post, but it would be find if Caravanserais were also given to Saracen, Tatars, Turks and Berbers as an islamic/silk-road regional feature.