I'm a little hesitant to share this one, since you guys totally destroyed the Armenians one, and I love the Georgians even more. But maybe your ideas will be better than mine, I dunno.
The Georgians represent the Kingdom of Georgia, naturally, and the vassal states within it. The focus of the campaign would be on Queen Tamar, though they'd also have a historical battle focused on Didgori. Like the Armenians, they'd have a new Caucasian architecture set.
Their main focus would be on infantry, though they'd also have decent cavalry options and some pretty good cavalry archers and defenses.
The Georgian Wonder would be Svetitskhoveli Cathedral, which is the second largest cathedral in Georgia and the largest historical one.
Civilization Bonuses:
Town Centers +5 garrison space per age
Cavalry archers +1 attack
Towers fire 15% faster in Feudal, 20% in Castle, 25% in Imperial Age (doesn't apply to Bombard Towers)
Free Redemption
Team bonus: Monks +2 anti-monk armor
Unique Unit: Monaspa (cavalry unit unaffected by elevation or cliffs)
Unique Technologies: Svan Towers (towers and outposts provide +5 population; towers +3 attack against siege), Aznauri (Swordsman line +30 HP)
---
Tech Tree Notes:
The Georgian infantry is quite good after researching Aznauri. Georgian Champions have a total of 100 HP, which is tied for the highest of any infantry unit. They have the Halberdier, but it isn't noteworthy at all, as it is completely generic. They have both Plate Mail Armor and Blast Furnace, but are missing Supplies, so their swordsmen are more expensive.
The Georgian foot archers are not all that impressive, since they lack Arbalesters and Ring Archer Armor, though they do have Thumb Ring and Bracer. The Georgian cavalry archers, on the other hand, are much better, considering they have Parthian Tactics, somewhat making up for the lack of Ring Archer Armor, plus the extra attack from the civ bonus.
The Georgian Stable is somewhat mediocre, since they lack Paladins, and the lack of Husbandry and Plate Barding Armor makes them slower and more vulnerable. However, they do have Hussars and Steppe Lancers. So far, the cavalry archers and the cavalry are more like glass cannons, unlike the infantry units, which are tanky.
Georgian siege is nothing to write home about. They're missing the Siege Onager AND the Heavy Scorpion, as well as Siege Engineers, so the best thing to do is to take advantage of the free Redemption bonus and convert other civilizations' better siege.
Speaking of the Monks, they're passable. Although the Monastery's missing Herbal Medicine, Heresy, Illumination, AND Block Printing, free Redemption and the presence of Theocracy means that the Georgians will be able to more easily convert other civilizations' better siege, as well as their production buildings. In addition, Monks take a little bit less bonus damage, thanks to the team bonus.
In terms of defenses, they are missing Hoardings, Heated Shot, and Treadmill Crane, so their defensive buildings are more fragile, weaker, and slower to build, but they do have Fortified Walls, Keeps, and Bombard Towers, while their towers do attack faster due to a civ bonus, and Svan Towers gives them population space and a bonus against siege, so it balances out.
For economy, they're missing Crop Rotation, Stone Shaft Mining, and Guilds, but since their Town Centers can more easily accommodate a large portion of the economy, it's pretty hard to raid.
In terms of ships, they're lacking the Fast Fire Ship, the Heavy Demo Ship, the Elite Cannon Galleon, and Shipwright, so avoid anything water-related as the Georgians - but who would play them as a naval civ anyway?
In conclusion, the best game plan for the Georgians is to quickly advance to the Castle Age and take advantage of their defensive capabilities to remain alive until the Imperial Age, when their best options come into play. Their infantry is only slightly above average in the Castle Age, and completely generic in the Dark and Feudal Ages, so that's something important to keep in mind. Since their defenses aren't overbearing, they can do a tower rush, but their best play is to boom and possibly turtle until the Imperial Age, when they can go for an all-in aggressive push. The Monaspa is a situationally useful unit due to its gimmick, but it is a strong support unit on its own due to its stats.
---
Stats and Costs: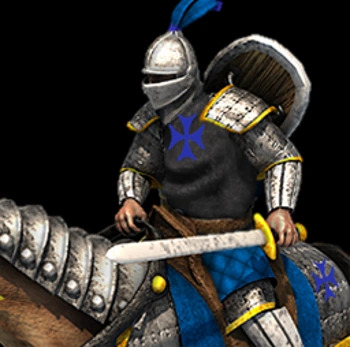 Monaspa Stats:
HP: 120, 150 (Elite)
Attack: 12, 14 (Elite)
Attack Bonuses: +2 vs Rams
Armor: 1/2, 2/3 (Elite)
Speed: 1.33
LOS: 5, 7 (Elite)
Cost: 45 food, 100 gold
Training Time: 12 seconds
Elite Upgrade Cost: 1000 food, 800 gold
Svan Towers Cost: 200 wood, 150 gold
Svan Towers Research Time: 30 seconds
Aznauri Cost: 1200 food, 900 gold
Aznauri Research Time: 55 seconds
---
AI Player Names
Bagrat IV
Borena of Alania - second wife of Bagrat IV
Tamar the Great - led various campaigns against Muslim neighbors. Has a campaign focused on her.
George I
Bagrat III the Unifier - unified all of Georgia under one crown
David the Builder - widely considered the best Georgian ruler of all time. Decisively defeated the Seljuk Turks despite overwhelming odds and numbers at the Battle of Didgori.
Demetrius I
George III
Rusudan - daughter of Tamar the Great
David V
David Soslan - second husband of Tamar the Great, and a strong warrior in his own right
Lasha Giorgi - son of Tamar and David Soslan, but had his reign cut short by a Mongol invasion
---
In-Game Dialogue - Georgian
Villagers
Gamarjoba - Hello
Diakh? - Yes?
K'argi - Okay
Dach'rili - Chop
Shemgrovebeli - Gatherer
Meurneoba - Farm
Monadire - Hunter
Magharoeli - Miner
Tevzi - Fish
Mshenebeli - Builder
Remont'i - Repairer
Shet'eva! - Attack!
Military Units
Bat'ono! - Sir!
Shek'vetebi? - Orders?
Ra vkna? - What shall I do?
Daak'isros! - Charge!
Isini mok'vdebian - They will die
Ts'adi! - Go!
Gasagebia - Understood
Monks
Dghe mshvidobisa - May this day be peaceful for you
Ghmerti shenk'en - May God be with you
Chemtvis gasagebia - It is clear to me