I was converting CIV3 unit to AOE2 and I thought why not trying with other CIV game. The CIV comunity has so many mod for their game, with a varity skin for many unit.
I tried with CIV5, by their modding comunity's great tools, I was able to unpack and import the unit model and animation to blender. I also upscale the texture and they look great in blender.
The crazy thing is you can use other animation for any unit.
Here's the result of a samurai unit with mining animation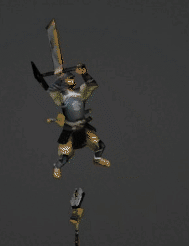 Next is learning how to render them into the game.