So, lets say you are a German, you have an all around composition of units, you are vs Atzecs and they only have 1 unit type, the eagle runner knight.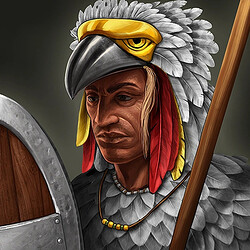 (Not to be confused with the eagle scout)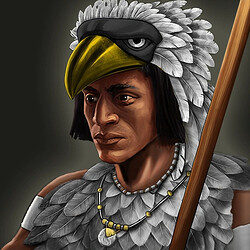 I died in that scenario, the guy just spammed eagle warriors and NOTHING stopped him, I ran out of resources before I could get a good counter, which I couldn't do anyway.
I tried with skirmishers, ERK (Eagle runner knight) are a direct counter vs skirmishers, so my regiment died.
I tried dopps, strong counter, but they get kited to death easily.
I tried artillery, they did a lot of damage vs the cluster, but they get overtaken when they close up FAST.
SO, I went with the best counter available, war wagons, they can seem like the best counter, they have the multiplier and everything, but they did NOTHING, it's got to be because of the 30% armor, it doesn't work vs the ranged attack of the ERK.
No better ranged cav was available as in mercenaries, so yikes.
So, what the heck, what can I do if another guy spams this unit? Cry? :C
---
Maybe it's a bit overpowered, should it get a negative multiplier vs ranged cavalry? (But what if 2 Aztecs attacked each other with the same unit, it seems so easily spammable).