Critique the devs and game, not reasons you were bad at playing it.
Reasons I only paid for the 1$ pass and then canceled it after beating players 1st week:
+general or gameplay issues
springald spam with defensive booming quickly became the only way to play
known bugs, like relic bug, not that acceptable (I noted that this was fixed)
defenses are cheap and powerful, macro&defensive play is favored over any aggressive&micro plays
+visuals/sounds are 'worse', or not even same as previous games
unclear unit attacks, with random animations
less clear range attacks with area of effect
unclear what is going on with unit clumps, formation effects
unclear results between counter units and simply stronger units
contrasting better games, where every unit/attack can clearly be viewed
opinion: graphics and handling 'worse' (2021) than in Age of Mythology(2003) and Age of Empires 3 (2008)
general agenda issues, female khans and other fakery that are taught to kids?
+AI issues
is not utilizing things Microsoft has access to, such as deep learning
only randomly presses buttons then sends attack groups
does not learn, nor is any rule/mod file present, thus AoE2(1999) AI ended up better already
any difficulty is too easy, only a delay timer to see if player does basics on time, even up to hardest
+Using brandname (Age of Empires)
too many reviews are not really critiques: it's "i played this before! its aoe4 now!" or "aoe is a classic"
only used for sales/marketing (with Microsoft help)
no ties to prior development teams (Ensemble Studio created AoE1-AoE3 and AoM)
opinion: previous dev dow3 title was a flop, but, I don't see much learned improvement here
I don't see even half the level of map editor, triggers, and modability (granted it's harder)
-lastly I leave you with two random images to compare (2003 old, vs 2021 new)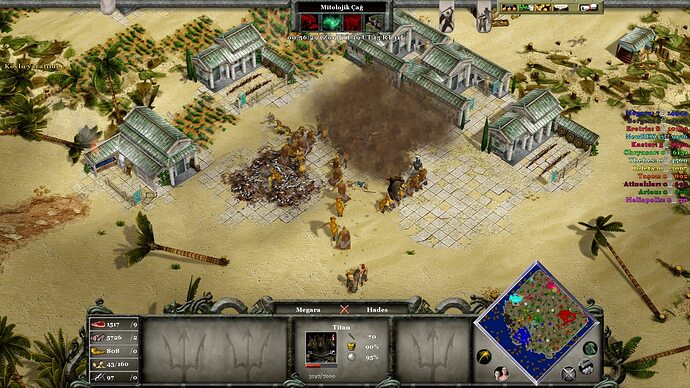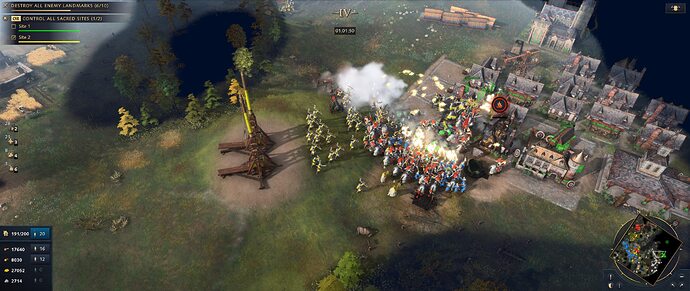 (note: unlike brightened market images the real aoe4 plays different and looks darker on average, giving this unknown murky/dark feel, and unit abilities/animations do not clearly display as well)
Two comparisons of gameplay, look for yourself how frequent early and lategame fights are; variety of units, clearer ability to see each unit and what it does (no relations to either video)
The real question is: why pay 60$, not refund, and choose to critique 'other' things?
Critique the devs and game, not reasons you were bad at playing it.
final opinion: the gameplay flow and design of the other games (even in battles) was much more clear, and this one has clear 'too strong' units, and other differences that ultimately make pre-game civ choice a > b instead of a = b and makes for a defense buildup and blob-fight structure with siege. I firmly believe playerflow is going to diminsh but only continues based on the brandname.