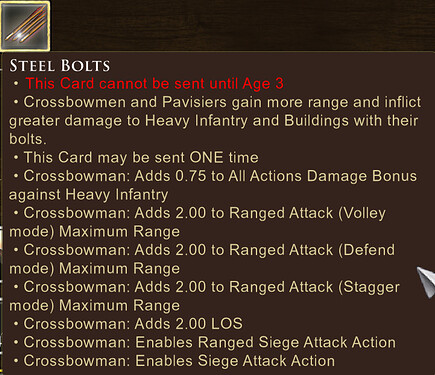 Crossbowman of Maltese are enhanced too much by Steel Bolts.
As you can see, after Steel Bolts, they are not only skirmishers, but also mortars, which can siege in 18 range in age 3.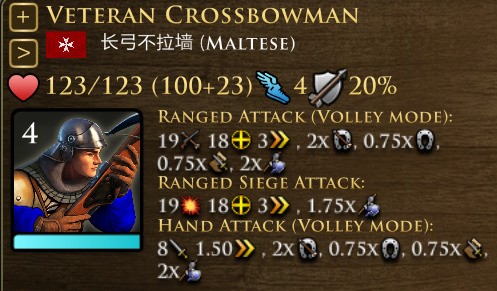 So, if we can nerf the attack of ranged siege of crossbowman with Steel Bolts? Such as cut them to a half or a quarter, just like what Siege Archery do for longbowman.