But keeps outside the influence have more reasonable (unboosted) times. This is in the update 8324!
Here are two screenshots from the same game: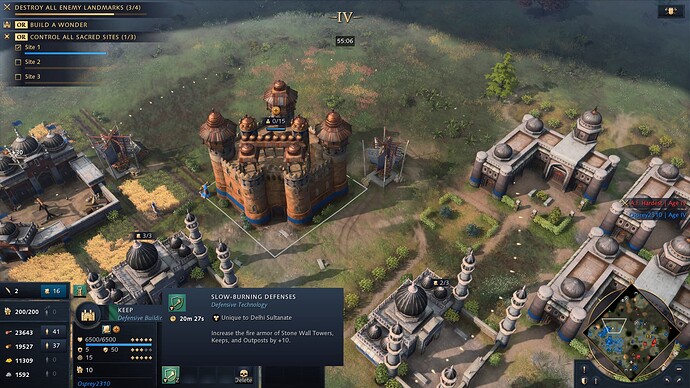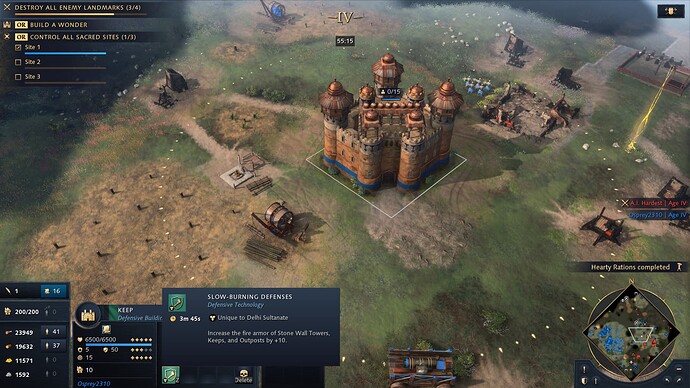 Note that the keep IN the influence of the mosque has a research time of 20 minutes despite me having 16 scholars ! This is NOT done. Meanwhile the keep I built in the enemy's base has a research time of 3-ish minutes!