Denmark and Poland, two revolutionary countries, suggest from two images that a new civilization is about to emerge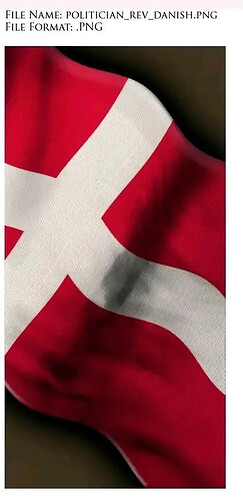 Wow, did you get something more?
Yeah I find the Denmark and Poland image to new civs and revolution show for developers
So we're not getting Poland as a civ?
Thank you devs, for listening to reason!
you get those 'revolution flags' for main civs as well, just that they're partially cut off.
I love the idea of both these civs, however I really (x 100 million) would want some Asian Dynasties love first.
If the Devs need to shoe-horn in the Danish and Polish civs into a Persia civ dlc, so be it - let's just have Persia in there somewhere

I hope they won't come as revolutions.
I'd rather not have those civs that only have them this way to be honest.
Who did Denmark revolt against?
During the aoe timeline…nobody they were their own kingdom. they were a colonial pwer with their own colonies. Strange they weren't in aoe3 classic.
If you look in the game files with the resource manager right now, you won't find them both. That's already a huge hint.
Having them as expanded revolution or something would be weird and highly underwhelming. It's fine to omit things, even big ones sitting in the middle, but answering that question with just a revolution and some unit package and new mercenaries or support units as cards etc. would be far from satisfying. Instead of these two I'd take one big civ, some version of Persia or something, if they couldn't commit to making these proper civs for some reason.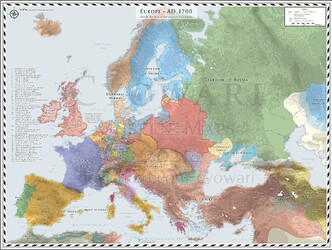 Yeah. I know. It was more of a rethorical question. If anything, others revolted from Denmark, like the Swedes. The Danes have been an independent kingdom since the Middle Ages. Adding them as a revolution is not only underwhelming,but also one of most nonsensical additions to this game ever.
Neither of these make sense as revolutions. Make them full civs or don't bother adding them.
If they want to do new revolutions, add ones like Greece or Ukraine.
I'm sad that it will only be like a revolution, I would like Denmark and Poland as new DLC
[image]
Ukraine gained independence in 1991 as the Soviet Union dissolved. They aren't in the AOE3 timeline.
Greece has an impressive history and I would like them as a DLC civ instead.
I also want Safavid Persia in the game !
First of all no, Ukraine was independent well before that during the time period of the game.
Secondly, there are revolutions like Indonesia (gained its independence in 1949) that are already in the game.
dude you lack a lot of history knowledge
By Ukraine people generally mean the Cossacks, which were effectively a proto-state and self-governing (Zaporozhian Sich). They rebelled against the Polish and fought Polish, Russian, Swedes, Crimean Tatars and the Ottomans at various points as well as allying with many of those at other points. They even plundered the Ottoman capital. In that region they were highly sought after as excellent musketeers as well as light cavalry (they were first and foremost an infantry based military in the period). I think it's fair to say they were pretty relevant in the AoE3 timeline.
Personally I'd love to see them as civ (if the PLC made it first) as Cossack settlements enough character and independence to justify it, however they would work equally well as an awesome Revolt option for Russian, Polish (speculatively) and Ottoman (Danubian Sich) potentially.
Hang on, Ukraine is not of the period yet Greece is? I think that's the other way round right? Greeks were under Ottoman rule for much of AoE3 so Greek revolution is fine but as a full blown civ seems incorrect.
Poland could (though I prefer not) be a revolution because it was once fully conquered, and there were continuous independence movements.
But Denmark never was conquered by anyone. In fact if you consider the Kalmar union as Danish (the ruling house was a Danish one), it was the Swedes that "revolted" from Denmark. So it being a revolution makes no sense.
And Poland and Denmark together make a really good theme about Northern Wars, now that's suspicious

.
Ukraine, as independent entity, exist from around 1054, which is the first time the name ukraine was used to indicate one of the territories that resulted from the digregation of the kievan rus… Ukraine in fact predate soviet union, russian federation, muscovy and even novgorod republic…
They were made vasal (why the F ### ### word is censored here!!!) of the mongols, like pretty much everyone else in that place, then later on they were conquered by lithuanians, and when lithuania merged with poles by the PLC…
If anything ukrainians were more independent than greeks during AoE 3 timeline, since they were always autonomous and even fought rebellion against PLC in the middle of the AoE 3 timeline managing to create an independet state although still being vasal of the poles…
Greek on the other hand didn't had many fights for independence, at least really big, one in 1718, one in 1770 (which was also influenced by "russians") and the succesful one of 1821…
Stating that Ukraine wasn't independent during AoE 3 timeline, and claiming it only got it at the dissolution at the soviet union is such an understatement that is laughable at best, deeply concerning when you realize that people that really think so exist…
Both Greeks and Ukrainians were cultures being oppressed by other foreign power and that had precedent claim on the lands they were inhabiting and that are perfectly fine being represented as revolution options
Don't you think you have put bit too much heavy words here?