I happened to be looking through the game files today, and I noticed this: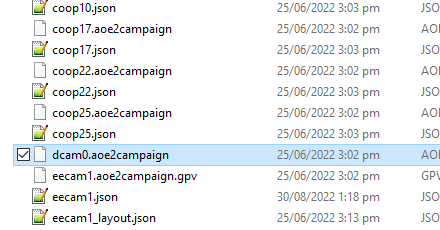 I'd never seen a dcam campaign file before to my memory, and it doesn't have any typical campaign files like the others, so I extracted it. And what do you know, I find these:



And as it turns out, the first appears to be the Mongol Raiders scenario, and the second is the Barbarossa Brawl.
So were these always here, and I only just noticed them, or is it possible these are going to make a resurgence in the near-ish future?