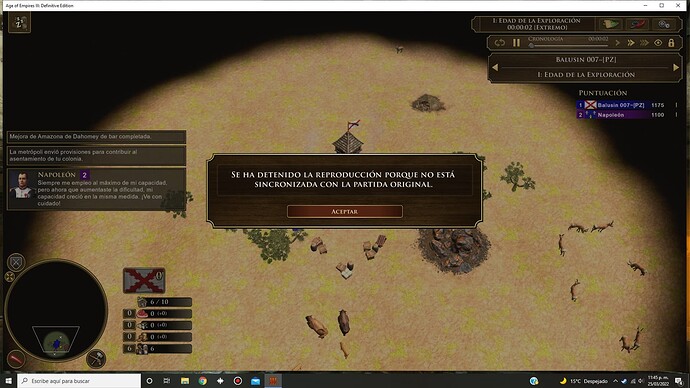 Hi!
Can someone help me with this problem?
When I want to see my recorded games, this message appear
"Playback has stopped because it is out of sync with the original game."
Which is the reason?
Hola!
¿Alguien me puede ayudar con este problema?
Cuando quiero ver mis partidas grabadas, me aparece este mensaje
"Se ha detenido la reproducción porque no esta sincronizada con la partida original."
¿Cuál es la razón?