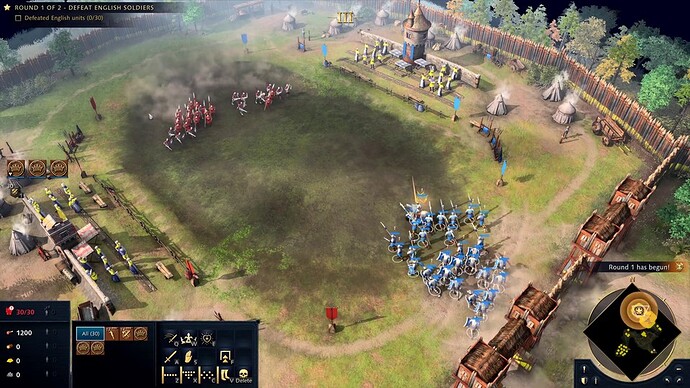 We can see that Hero Units will probably have 2 special abilities (you can see them in the bottom with shortcuts "w" and "e"). Maybe there are more passive abilities. And maybe "e" isnt a hero ability but a monks ability to heal. What do you think about the hero balancing and options?
I think you should be able to recruit a hero starting in feudal or castle age with a dedicated building. There you can upgrade there special abilities. I think it would be right to choose between 2-4 hero units but you have to decide on 1 per game. If he/she dies it will respawn after a time. But you can't recruit another one.
A nice feature from my point of view would be that each hero brings in a special unit (like Condotierro or Genitour) that you now can create from the regarding building. Nothing OP but it allows you to extend your room of answers to other civs so it's more unlikely to get a "civ win".
Of course heroes can bring in small passive bonusses into fights. I hope they are not game deciding. Furthermore they each hero could grant a different civ bonus (5% faster wood income; 20% faster building speed; 10% faster attack speed for infantry). So you have even more possibilities to adapt your strategy to the matchup.
What do you think?