Ahoy,
Here's my idea for an Hisatsinom Civ, representing the Cliff Dwellers of the Four Corners Area:
Hisatsinom:
Defensive and Siege Civilization: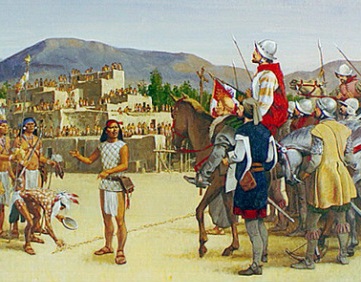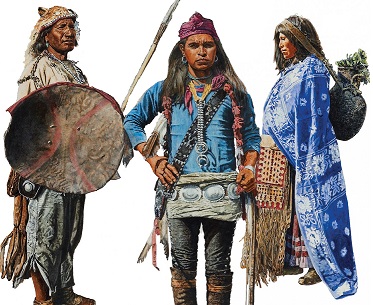 -Farms provide 15 stone when built.
-Farms can be worked by multiple villagers.
-All Buildings* can garrison all non-siege units.
-Wood cost of Buildings* halved, replaced with Stone.
*Not farms, fish traps, or walls.
This ideation presents the Thunderbird Warrior, a Northern variation of the Eagle Warrior that is slightly slower, but has more Attack, Hit points, and Line of sight, and altered cost.
Thunderbird Warrior Stats

Cost: 35 F 40 G. Upgrade Costs same as Eagle Line.
Thunderbird Scout:
Hit Points: 50 Attack: 4 Speed 1.05 Line of Sight 6 Armor: 0/2 Train Time 40

Thunderbird Warrior
Hit Points: 60 Attack: 8 Speed 1.1 Line of Sight 7 Armor: 0/3 Train Time 35

Elite Thunderbird Warrior:
Hit Points: 70 Attack: 10 Speed 1.25 Line of Sight 7 Armor: 0/4 Train Time 24
Attributes not mentioned here are the same as the Eagle Line
Unique Technologies: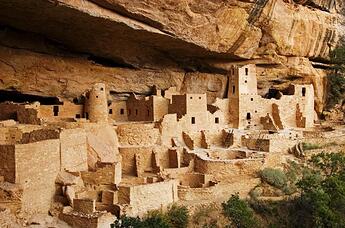 Tsin Atsiits'iin: Siege Workshop units' gold cost replaced with wood.
500 F 500 G
Great House: Buildings +5/5 Armor, Garrison +5.
750 W 400 S
Unique Unit:
Puma Bowman: Fast archer that can dodge 1 melee or ranged attack (every 16s)
Puma Bowman Stats

Hit Points: 40 Speed: 1.25 Range: 4 Attack: 5 Armor: 1/1 Reload Time 2.0 Train Time: 15s
Cost: 40 W 40 G
Elite: Upgrade Cost 700W 500G
Hit Points: 50 Speed: 1.25 Range: 4 Attack: 6 Armor: 1/2 Reload Time 2.0 Train Time: 12s
Hisatsinom Description

The Hisatsinom (Hopi for "Ancient Ones"), or Ancestral Puebloans, were an American civilization centered in what is now the Southwestern U.S. They were known for their pottery, vast road networks and large settlements, and especially for their interconnected stone and adobe buildings built or cut into or along cliff walls or in canyons, such as their famous sites at Chaco Canyon and Mesa Verde. Many of these cliff buildings were only accessible via ropes, ladders, or rock climbing, and thus provided excellent defenses against attackers. Evidence of exotic items, such as macaws and seashells, also imply a robust trade with distant regions. The Hisatsinom civilization is thought to have peaked between the 10th and 13th centuries, whereafter a long, widespread drought (which also led to the decline of the Mississippians and the Tiwanaku culture) and increased warfare gradually dimished their power.

The Hisatsinom civilization has a strong but unusual early game due to its cheaper buildings, although this is complicated by their stone cost. Their farm gathering bonus is also useful early game as it allows quick food generation with limited wood investment. After this initial boost however, their midgame is lackluster with fully generic units, although the garrison bonus can be useful to save villagers and military or execute an ambush. By lategame they have access to a variety of useful units, including goldless Siege, although this is constrained by a lower wood-gathering rate, being the only civilization to lack Bow Saw.
Missing Techs: Gunpowder and Cavalry related units/techs, Champion, Siege Ram, Siege Onager, Fast Fire Ship, Heavy Demo Ship, Galleon, Dry Dock, Shipwright, Heated Shot, Treadmill Crane, Heresy, Bow Saw, Two Man Saw, Coinage, Banking.
Eventually I hope to include a scenario or mod (required for the second farm bonus) for this, because while I think the principle of stone buildings and trash siege is viable, the numbers probably will have to be tweaked so that it's not OP/UP. It is also possible that the farm work rate may need to be altered somewhat.