I had experienced this issue before, and thy had said me "It was the server cause issue" and I had waiting 3 weeks to publish and update my mods again. Right now, I experience the same issue again
My MOD supposed to be v2.0.4.1 but it is still v2.0.3 on the AOE4 website and in the game modding section…
Civilization Conquest Mod - AOE4 Forums
Civilization Conquest - AOE4 Website MOD Detail
Even I updated the mod successfully according to the in-game notification; but it is not updated in the game's MODS section and AOE4 Website and it is like this for +2 days already.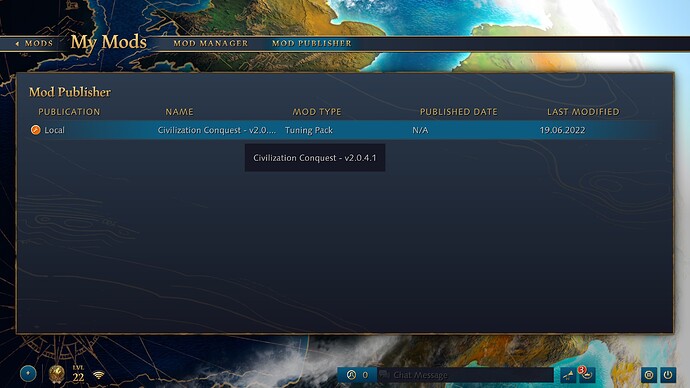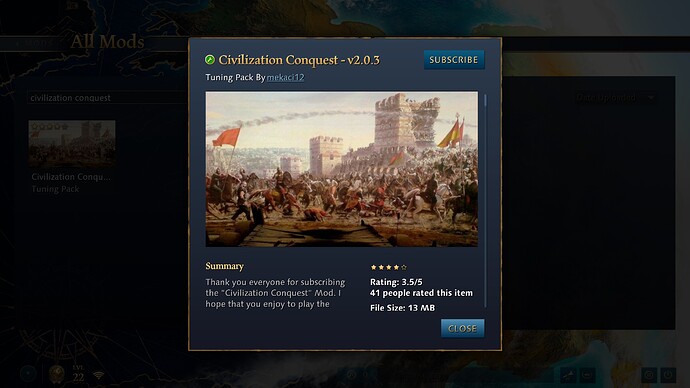 Even at the AOE4 Website's update date time, it shows it is updated again today. However, the patch notes, patch number etc are not updated at all from v2.0.3 to v.2.0.4.1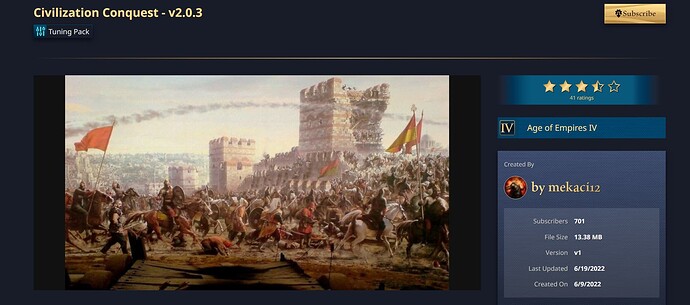 I update my mod regularly when I add new features.
Is there anyone would help me to solve this issue please? thank you very much.