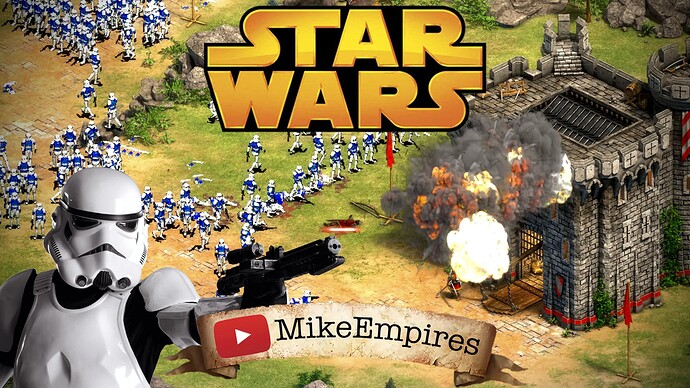 I've been working on a Star Wars mod for AoE II: DE and the first version with the stormtrooper unit is finished. I want to publish it but this error appears. I also can't upload it through the website. The error "Incorrect File format. Only zip files containing AOE mod files accepted." I've tried making a zip file with the files inside the folder and a zip of the folder itself. It's not working. Any ideas on what can I do to make it work?
As a local mod, it works perfectly fine.
"Invalid token" appears when I try through in-game.