As a game developer and 3D expert I have been thinking and thinking all these days about why is AoE 4 not looking good at all, even (believe it or not) it has great graphics. First, if you do not believe it has great graphics and detailed units, look at this video linked Zoom in on those beauty graphics
Then why is AoE 4 looking that bad? I did my own investigation and got to this conclusion:
1-Animations: the animations are mediocre, somehow bugged and do not look clear. We usually work with breakdowns, then polish the animation to look fluid later. Maybe this game is in the breakdown stage, thats why it looks so bad in that term. And some other animations are just bad decisions, for example elephants look like dancing instead of attacking a wall… Watch this video elephant attack and compare with the elephant attack of the picture.
I cant say its completely realistic, but definetely a better and more undestable animation that let us know the elephants are attacking and not just dancing…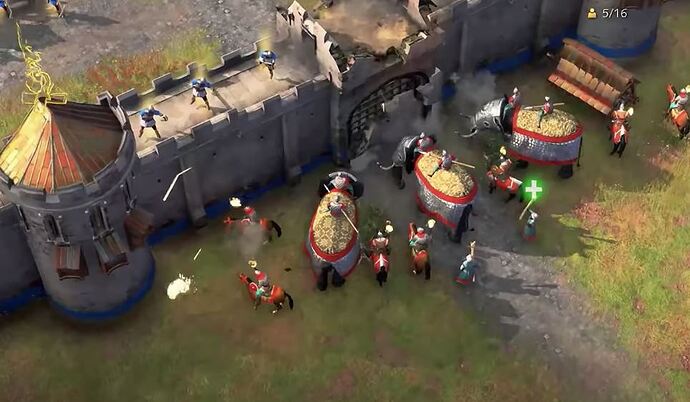 2-Lack of detail on units: the units need shining effects on their helmets and weapons, also some more details on their textures, the cloths especifically, it would add a feel of realism, instead of looking like wearing blankets…
3-Bad physics: the fire looks so unreal, not matching the terrain and units detail. The blue smoke with shining disney like stars for example, looks like a clash of clans effect, doesnot match neither and we do not see dust nor blood in a battle field… more realistic physics would add more battle feeling and less mobile feeling…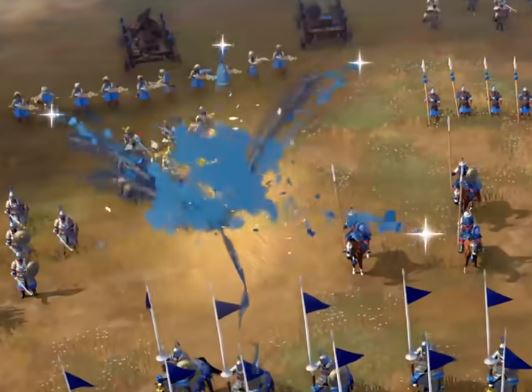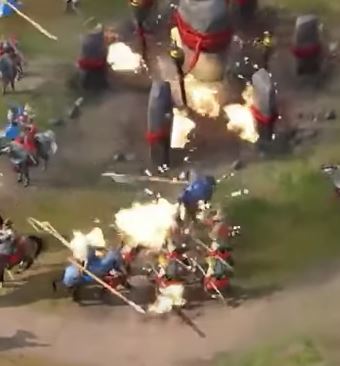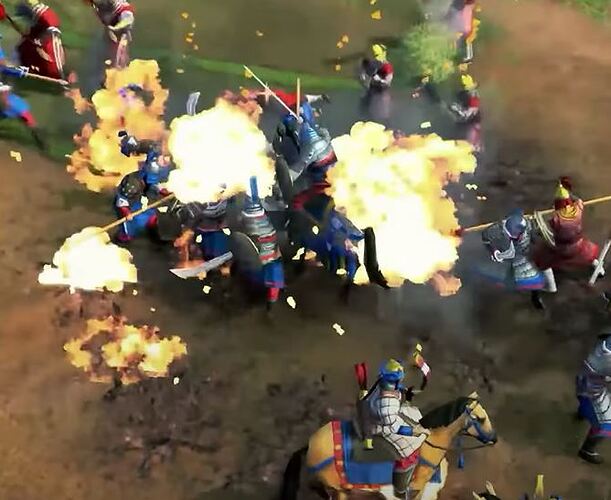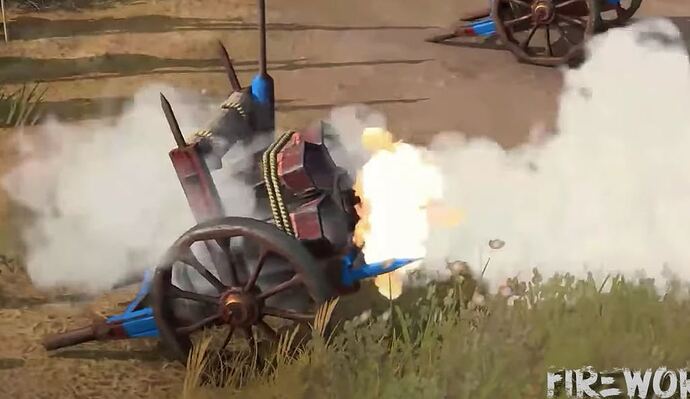 4-Last but not least, looking siege weapons moving magically alongside detailed and realistic units doesnot match… they have to add operators and animations that makes the game as real as the detalied units, otherwise there will be a visual gap that will be distracting. They can realate AoE 3, they did a great job on siege weapons, and CoH did even better, they let enemies steal a siege weapon after killing operators.
5-Human less ships: the ships without people and oars look as bad as operator less siege machines. While having great building and units details, it does not match at all. Castle throwing arrows from a hole instead of an archer doing that, or fishing ships without fishers on them, make a big and bad contrast among great terrain, building and units. That match up between unrealistic animations and effects and detailed props is the gap they need to work on.
I think units proportions are not that bad, because they want clearity on the battle field, and I agree that, since you will be managing soldiers for the 90% of the time. You can relate AoE 1, it does not look bad in my opinion, visually speaking. Giant weapons would look better with shining effects on them, but those colors from the preview are dead and makes it look bad, because the less detailed prop is taking to much attention… I would like to see them more detailed first before reducing the proportions.
The colors from the 2019 game look so wonderful in my opinion, that contrast of colors make the game so beautiful and modern feeling. Hope they dont get confused by ´´cartonny´´ graphics and colors. Colors were great by then, and to fix ´´cartoony´´ graphics they need to add more detailed clothes and weapons as already explained. Once again, look at the linked video and you can confirm those units are not cartoonish, they are very well made and detailed. The ´´cartoonish´´ look is due to the lack of details, cringe animations, operator less units and buildings and out of place physics.
After all I am pointing on all of this by my own experience, I am not making a discussion on this, just want to contribute on my loved saga. I want this game becomes the best odern RTS and give us all the happinness we deserve.
Greetings lovely people and do not waste time arguing, just add your own thoughts on what else would help, so we can have the game we all expect