Currently, I see that there is a lot of discussion about the performance of developers, their actions and performance are questioned a lot.
Well, a while ago and now more than ever, I can be a little closer to them, and the truth is that I have been selfish (I asked a lot and criticized too much without knowing the context) and I apologize
At the moment, all AoE devs in general are extremely busy, with a lot of work, they recently gave us a great Update, which we agree came with many problems, but the intention to fix it exists.
We must support developers more, because believe it or not, they read everything and like anyone else, stress and frustration affects them like anyone else.
That is why I am making this post so that we can help devs with this task in the best possible way.
What? Very simple, download the PUP and try EVERYTHING. Campaigns, scenarios, maps, civilizations, cards, units, strats, etc. And please report any problems you find here:
Follow the instructions as much as possible, they are designed to make their job easier.
Developers are slow to respond or fix? it is understandable, the work that currently exists is generally too extensive and exhausting, things are prioritized over others.
I can assure you that they are not resting or taking vacations atm
And one last thing, but this remains up to each one of us, let's avoid discussions that go nowhere and encourage constructive and respectful discussions.
And now, a meme to alleviate the seriousness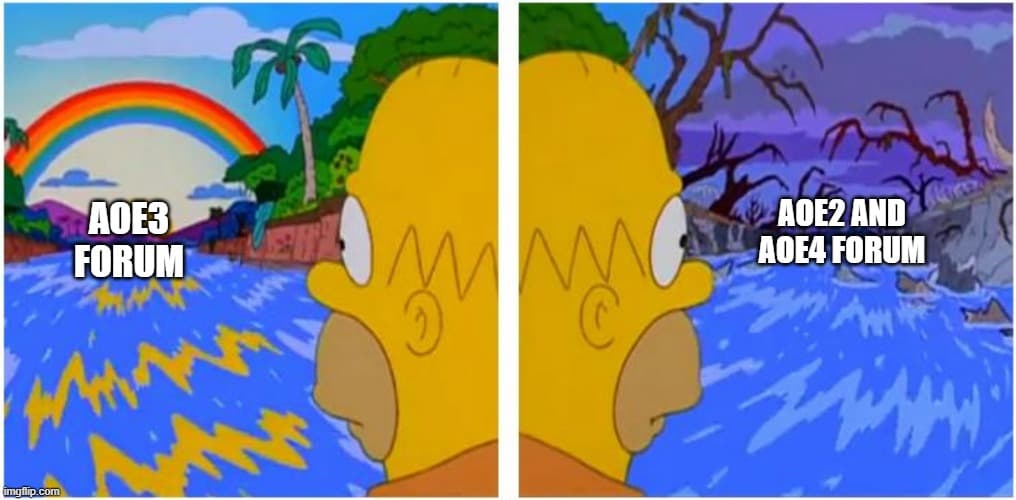 And finally, many thanks to the devs for the support and the new content! No matter what things they give me, if they mess up the balance or add the Byzantine Empire as a civilization, as long as they keep the game alive and active, I'm happy.