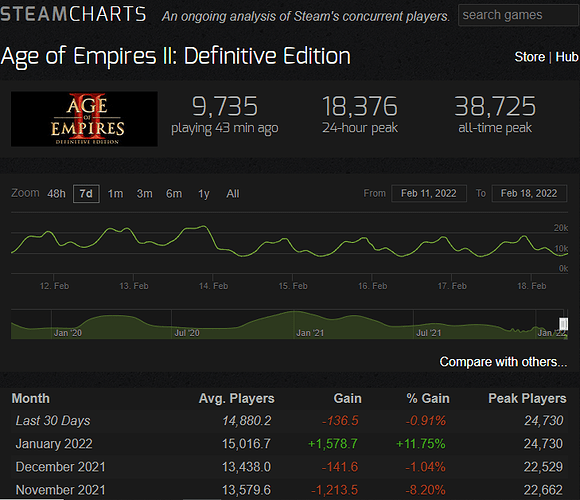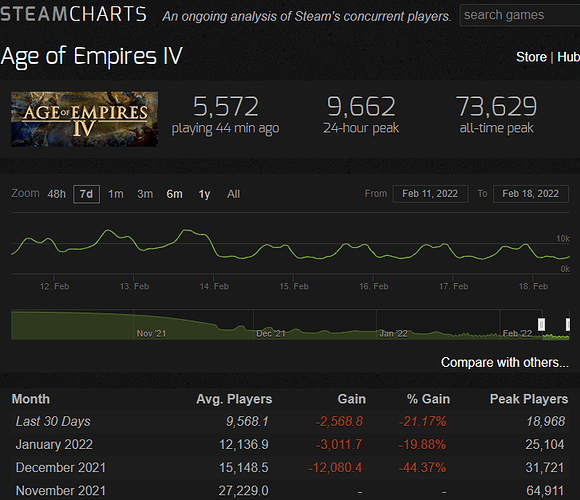 But AoE4 is the one that gets a 100k event followed by a 125k event.
The first of which LAN so you can easily imagine it's another 100k for production, tickets, hotels, equipment, everything.
What are we doing here exactly, waiting for AoE4 to start competing with AoE2 again? Because at this point it's more likely we are going to be comparing its numbers to AoE3 in a year.