Lucifron's disgusting trick is about cutting down the tree around your opponent's palisade.
With 10 seconds a tree is cut down and it is not necessary to return to a logging camp to continue cutting down more trees.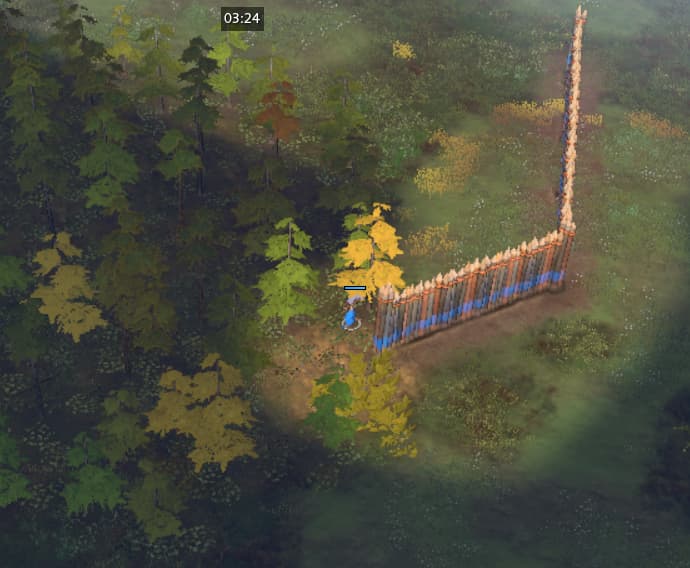 The proposal and solution is the following: that it does not allow walking in a tree until it has extracted all its resource, as it happens with gold and stone, it is not possible to go over a stone until all the resource is consumed, it must be applied in a the same way in the trees.