GAME INFORMATION
GAME BUILD

#:

#71094

GAME PLATFORM: Steam
OPERATING SYSTEM: Windows 11
ISSUE EXPERIENCED
I've only noticed this in ranked TG's but I do not play other modes too often. This happens after the match has loaded for all players.
The game launches into a black screen with a few artifacts (different locations every time). I can hear the game sounds and my allies typing messages. I can not interact with the game. Very rarely, the game is able to refresh after a few seconds and continue normally, but this is rare, most of the times I have to restart the game for the issue to go away.
FREQUENCY OF ISSUE
This happens roughly 1 in 30 games I play.
############ STEPS
Here's the steps to reproduce the issue:
Queue for Ranked
Wait for game to start
Wait for all the players to load in
EXPECTED RESULT

What was SUPPOSED to happen if the bug you encountered were not present?
The game would start normally.
IMAGE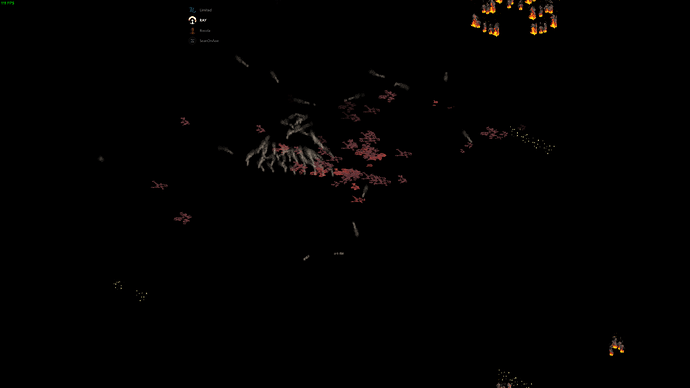 GAME FILES (SAVE / RECORDING)
MP Replay v101.102.5558.0 #(71094) @2022.11.20 183826 (3).aoe2record (682.6 KB)