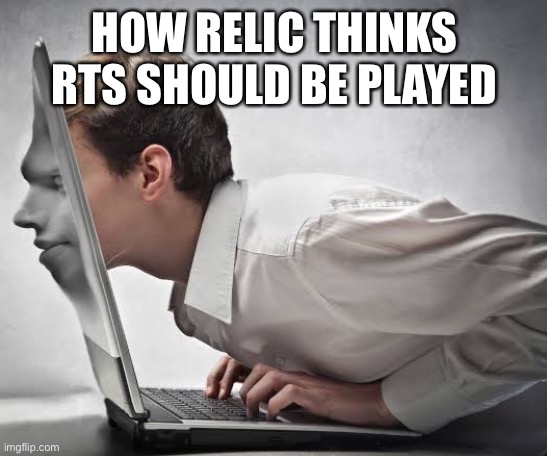 Legend says that he will one day be back on the forums as Jon-Wick
It was sadly. However you will find him in the steam discussions for more based content.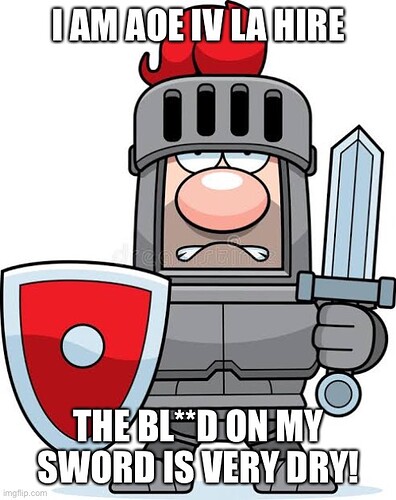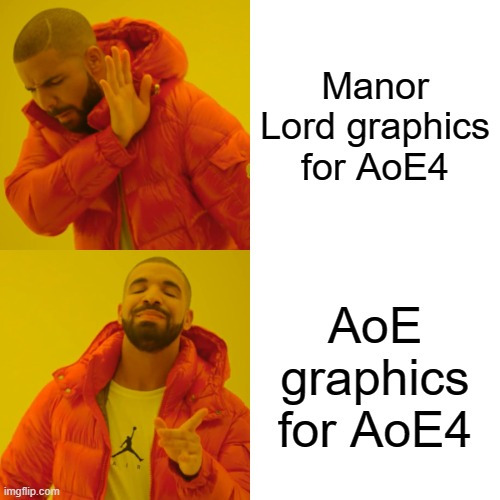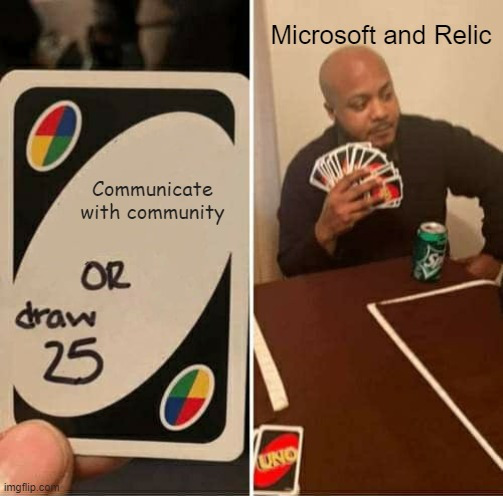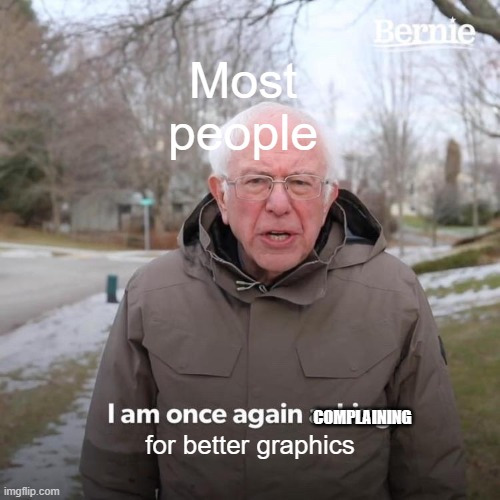 mostly because my potato pc can run cartoony games
As long as it brings me joy, I'd play any game
well im enjoying it eitherway
Me too, but clearly the meme is aimed at those who don't (?
I've played it, it is very different from AoE2.
I was talking about the new Age game expasnsions .
African Royales + USA >>>>> Dawn of the Dukes + Lords of the West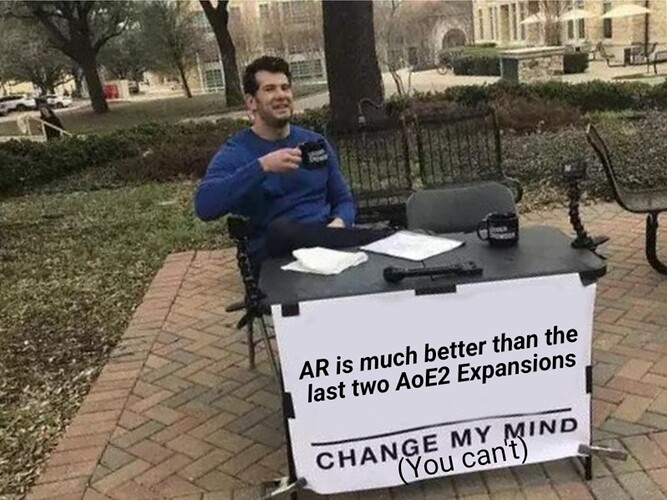 That's very false, Dukes is best