Sorry to repeat myself, but the method provided here to mod taunts doesn't work reliably.
I've placed .wem files (PCM) created from .wav files that have been converted from .mp3s from HD in:
\mods\local\Classic German Taunts\resources\de\sound\taunt

When typing 1 in game the new taunt still plays. This is what it looks like in the mod manager! What does the "!" mean?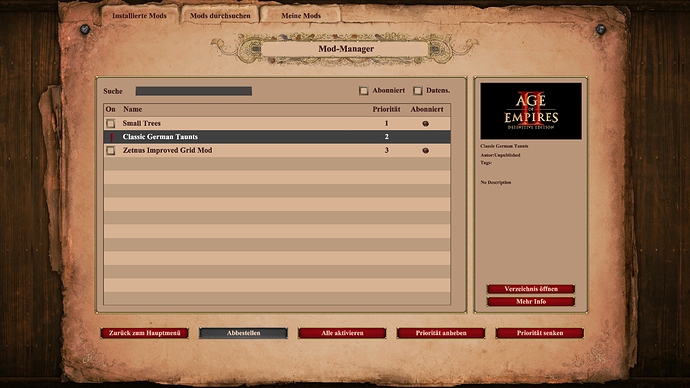 I also tested another mod from the workshop, which uses the same procedure and the game also takes issue with that.

When I type the added taunts (321 for example) the game replaces whati typed with /321and nothing plays.