I can understand that the Maltese civilization reuses so many models for simplicity and to reference the classic campaigns, but I think now that it's out it'd really be a step up in quality to give it some more unique assets for its buildings.
The Church
This is the one that I feel needs it the most. No other Euro civ reuses a church model and I can't find a single Maltese or Hospitaller church that looks even remotely like the Spanish church, those metal spires especially stick out.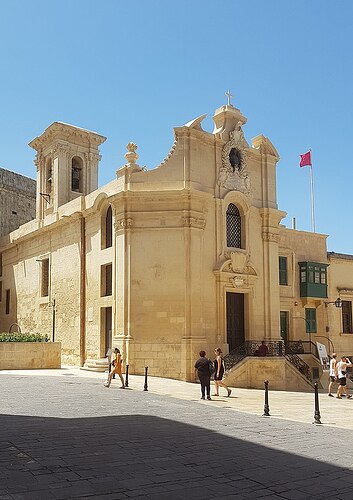 Something like this could make a good inspiration for the age 2 and 3 models and then for 4 and 5 it could move up to something a bit fancier.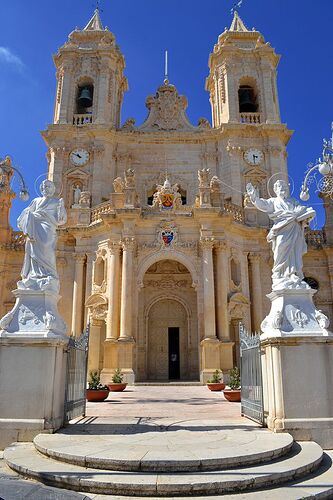 The sandstone churches are really iconic for Malta and there's a lot of different options that could be used for reference.
The Hospital
The current model I think is fine, but it looks a bit ramshackle and it shares the problem of other Maltese buildings where it uses the same model throughout the game instead of changing appearance on ageup. In Industrial, something more permanent could be better.






Here's some somewhat smaller buildings that could hopefully be simplified and squeezed into the tiny build box of the Hospital. Readability could maybe suffer but some stretchers or other medical equipment lying out front will convey pretty easily what the building does.

The Fixed Gun
I love the model currently used and it's really a really classic campaign prop, but I think a nod to the 100 ton artillery piece deployed on Malta by the British Military would be really special as an industrial or imperial model. It's also important that this thing can be recognized at a glance as the guard or imperial upgrade since going in without that information could get you blasted.






It's from the 1880s, so a bit late in the time frame but not unheard of.

The Commandery
This one admittedly doesn't need touching up since it's just an abstraction of Hospitaller Knight holdings dotted around Europe and it could really look like anything. Stone walls and some religious/chivalric iconography in industrial age would do it some good though.
Let me know what you guys think. Is polishing up the visuals on released civs something the devs should be putting resources into?