"Various people groups have settled the fertile plains of the Brahmaputra valley and established various states since antiquity. Eastern Indo-Aryans such as the Kamrupi, various Tibetic peoples, and even the Ahom who originally hailed from Guangxi have found their footing here. The Ahom state that remained unconquered for more than 600 years. These groups coalesced to form the Assamese culture. The archers of Kamrup were famous for their accuracy and sharp shooting ability. Combined with incredible indegenously built gunpowder weaponry they proved a formidable force to reckon with to their enemies."
TechTree

Overview
As an archer civilization, the Assamese have fully upgraded Archers. Their archers get bonus attack vs Infantry making them deadly and these archers can regarrison in archery ranges to fire from inside while in protection acting as a tower. To further the advantages the Assamese also get a unique unit Ph u kan a commander unit that boosts the speed and heals health of nearby archers. This commander unit can also train another unique unit called Karpai Dhenu which is an archer with low health but with bonus damage against other unique units. The Ph u kan are built for free at zero cost and training time equal to the number of castles they own. For some more survivability of the archers it is advisable to mix in a few Elephant Archers into their army composition. Their economy is easy to manage as they can build storages as an all in one drop site in place of lumbercamp, mining camp and mill. Though they must require building barracks or dock along with the storage in dark age two fill in the two dark age buildings count. And their economic units, that is their villagers, trade units, fishing boats are cheaper. By researching Hengdang Sword all their militia line units gain pierce damage equal to the melee damage they deal, thus making them an excellent choice to mix in the army. Being the earliest inventors of indegenous toaps (cannons), Assamese are also able to research Bortop Mithaholong which replaced the gold cost of bombard cannons with food thus making them a lot more affordable.
Characteristics
Unique Units
Ph u kan = Commander Unit, trained at Castle, build limit equals the number of castles you own. Can train Karpai Dhenus, heal and speedup nearby archers.


Karpai Dhenus = Archer with bonus against other unique Units, trained at Castle and Ph u kan


Unique Buildings
Storage = Acts as a common drop off site, contains all researches from Mill, LumberCamp, Mining Camp.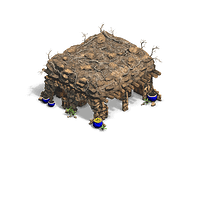 Unique Technologies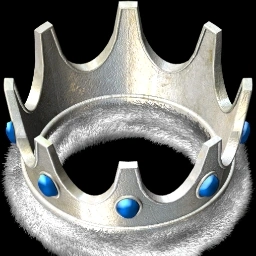 Hengdang Sword = Swordsmen do pierce damage equalling their melee damage.
Bortop Mithaholong = Bombard Cannons gold cost replaced with food.
Civilization bonuses
Archer units +2 vs Infantry
Garrisoned Archery Ranges fire arrows
Economic units are 10% cheaper
Team bonus
In-game dialogue language
Wonder