I'd like to see the devs taking a stance against certain type of mods. Here's the one that atm bothers me: it's called tc orbit a basically does this: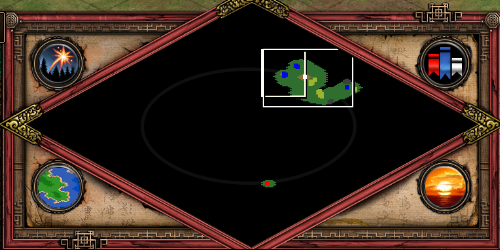 As you can see, there's an ellipse drawn in the mini map (the opponents tc can be seen because the guy picked vietnamese): that's all the possible spawn location for a tcs in arabia. This mods basically allows you to know with enough precision where your opponent tc is and avoid. This mod is possible due to how arabia is scripted nowadays and it work only in 1v1 arabia, but still.
Where is the limit drawn with mods? This is one is almost cheating, since it allows you to know where a tc is basically without the need to scout it. You see a res/a couple of houses and that's it, you know exactly where it is. Hell, you can simply scout at a certain disatnce from the line on the minimap and you'll always find your enemy fast without you scout risking to die. This also create new problems related to laming, since with that mod it's much easier to send your scout forward.
As Viper said in regards to that: