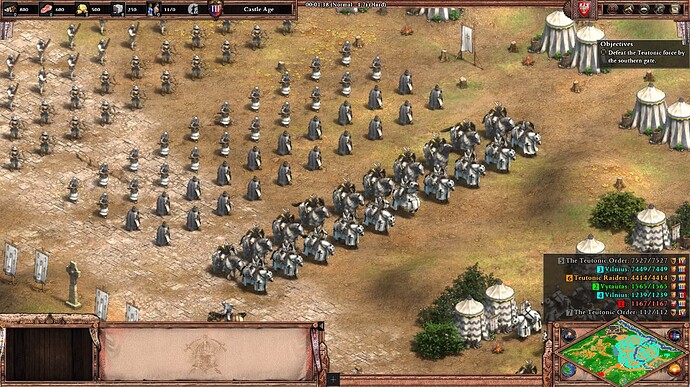 See these bad boys? CRUSADER KNIGHTS - they're called. They can be another Teuton UU just beside the meme TKs without any actual change.
Stats
HP: 100 (120 with bloodlines)
Attack: 18
Armor: 4/4
Speed: 1.2 (= Eagle Warrior WITHOUT bloodlines)
Can't be converted
LoL, I think this unit isn't broken, not even close. But it definitely looks cool and actually is a mounted ETK. This unit should be unlocked AFTER doing ETK upgrade. That makes ablsulute sense.
LET'S BREAK THE FORUM GUYS- "DEVS WE WANT IT"
upvote, comment and glhf