Hello Age of Empires fans

In AOE3 we had treasures which mostly were guarded by animals or humans. Treasures are great for the atmosphere and are interesting to collect. This would also be a good option to make dark age more entertaining.
For those not knowing the treasures from AOE3. Here is an image from a treasure, which in this case is a villager, surrounded by bears.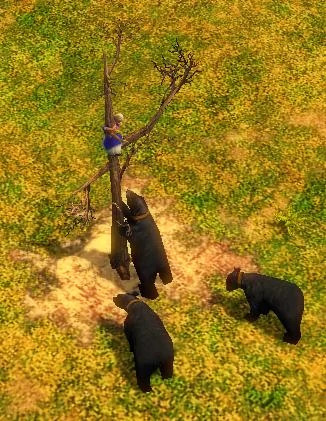 I hope the developers will add treasures to AOE4.
What do you think about treasures for AOE4?
Kind regards