Berries and stone mine look pretty fine, indeed.
Good Enough
The good thing is that a mod can be MP compatible with only changing this graphics, right?
I actually like seeing AoE1 civilizations juxtaposed against AoE2 terrain assets. AoE2 now has a diversity of terrains (e.g. snow, jungle, savanna, etc.) that was lacking in AoE1.
No they are absent in other academies in the same screenshot and appear in another part of a different screenshot.
You are talking about new cosmetic assets, right?
Because there are a lot of them in those 5 screenshots alone.
I don't expect statues and weapon racks to appear in random maps but they will be in custom scenarios.
And they are designed with the current aesthetics in mind.
AoE1DE terrain and gaia objects like berries, mines or trees would look out of place.
Also they added the AoE1DE terrain to RoR apparently as seen in some RoR videos.
But it is not used in every random map so you will also see AoE2 terrain.
Berries and mines can very easily be modded in. There is very likely already a mod for that anyway.
Egyptians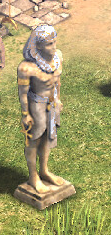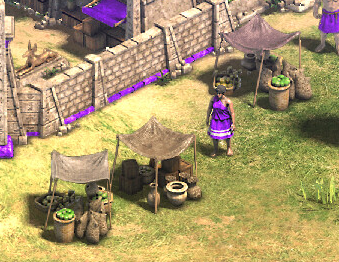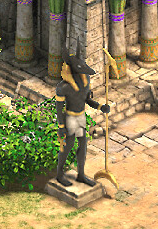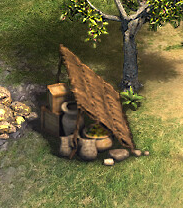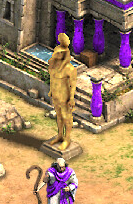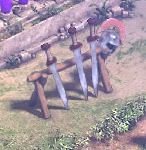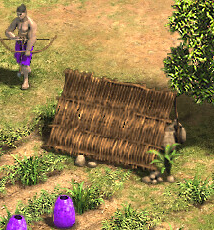 Vietnamese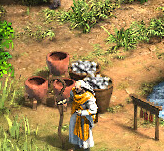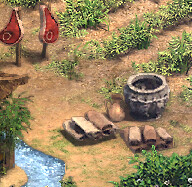 Plus some that already appear in the Egyptian one.
Greeks vs. Babylonians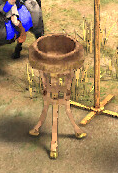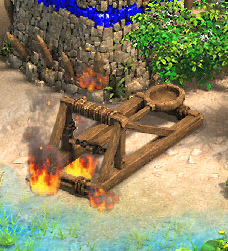 This is most underwhelming one since it's mostly water.
Romans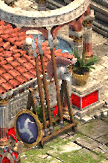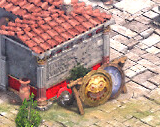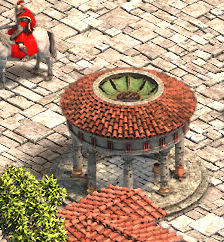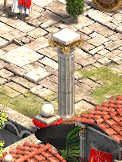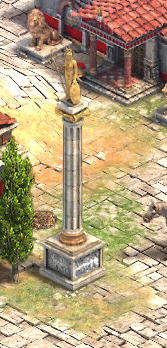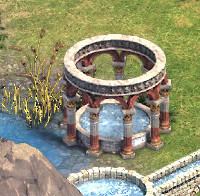 This one has the most details but some already appear in earlier screenshots so I didn't repost them.
I also ignored assets that already exist in AoE2DE.
Babylonians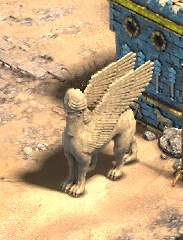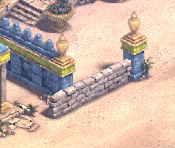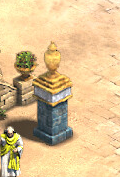 Those tings are also not part of those buildings because they don't appear on every of them.
AoE2DE does not have that many cosmetic objects, this DLC adds more then any other one before for sure.
We also don't know how much we haven't seen yet. Those are only 5 screenshots.
That is good enough, in fact it is great. However my other point still stands.
Why do all this work when you are gonna leave the rest unfinished? AOE2 terrain doesn't look good on AOE 1 buildings, it looks weird and out of place. Trees are larger scale than the buildings, because they are scaled with the larger AOE 2 buildings. Same with Flower, shallows etc.
The terrain miss match comes down to taste.
I personally thing the AoE2 terrain works well with AoE1 buildings.
Also the tree scale doesn't seem to be that different between AoE1DE and RoR.
AoE1DE terrains seem to be in RoR anyway and the other stuff should easily be modded in.
If you are mostly AOE2 player, then you wont really care.
But if you are mostly AOE1 player, then the difference is big, if you are used to the graphics and now you get these AOE2 ones, it looks really weird and out of place.
I don't know, the Mediterranean forest in AoE2 DE originated in AoE1 DE. It uses the exact same trees graphics, just scaled a bit differently. I think if they did the same with the other trees from AoE1, it would look fine.
I'll look out for it, I haven't watched many videos yet.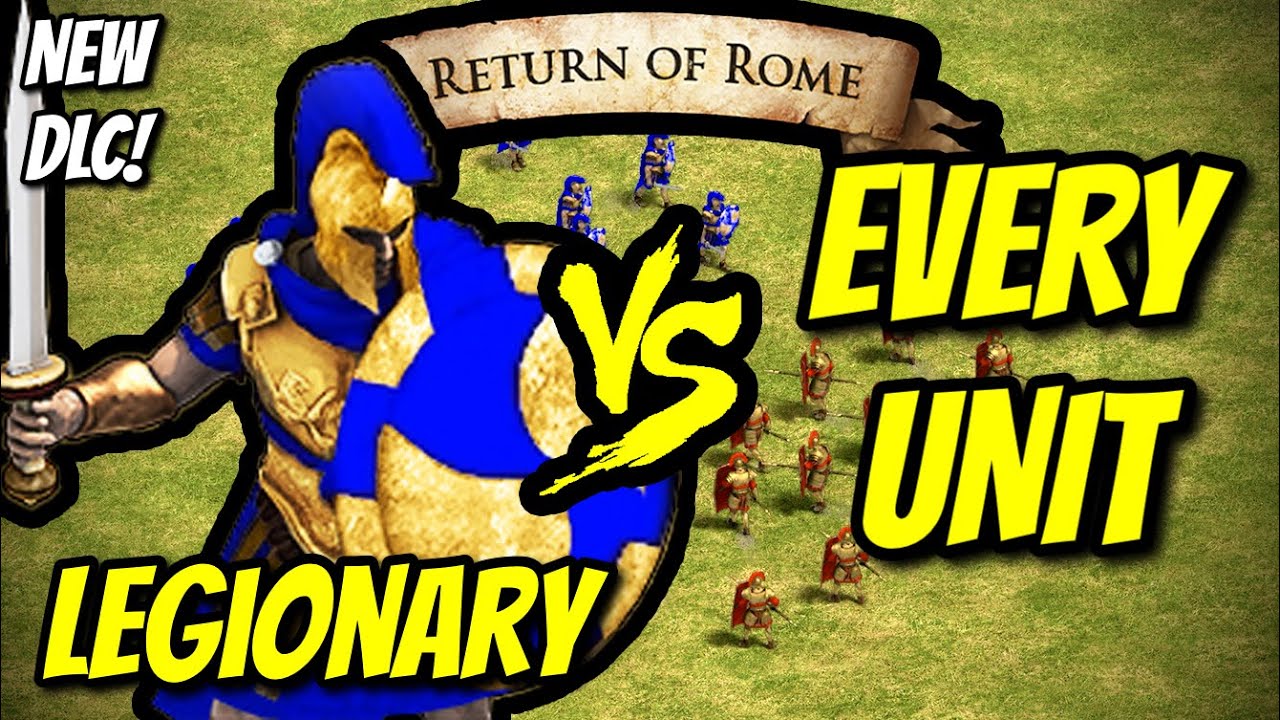 Tell me if I'm wrong but that looks like AoE1DE grass. I can't remember seeing that in AoE2DE before.
It's also clearly in RoR and not AoE1DE.
I'm not sure. To me it looks like AoE2 Grass 3 with the contrast boosted, but I could be wrong.
The under the building grass looks like AoE1DE and not like the Dirt 2 from AoE2DE.
Zetnus did a stream using the scenario editor, and said there are no new terrains. (This video: Twitch, about 21:20.) So I'm not sure what's going on with the MikeEmpires video.
sorry I just checked the in the Editor myself, that grass is already in AoE2DE.
Seems like I haven't played enough AoE2 since the DE came out.
Edit:
Watched some parts of his streams.
Seems like he is trying to figure out how to do exactly what you guys want.
Mod in AoE1DE terrain and Gaia stuff.
That would be very nice, to have more types of forests in AoE2:DE !


Yes, and it looks like modding RoR is less obvious than I expected.
Unfortunately I have the Microsoft Store version of AoE1 DE, which makes it impossible for me to mod with the AoE1 graphics because they're in the unusable compressed slp format. (Unless someone has figured out how to decompress it.)
Bump for democracy
Twenty characters
They should just make it an official mod. That would give people the choice.
Not sure how easy it would be to port the terrain because it can't fully replace AoE2 terrain because there is a lot more of it.
So if it only replaces half of the AoE2 terrain then all the maps that use other terrain will look bad because they mix AoE1 with AoE2 terrain.
That's true… I agree with everything…
Looks great…
Great. Try to include the Desert Patches, Grass clumps etc. gaia items from AOE if possible.
So we can have a good case against the DEVS for adding the AOE1 terrain.
I played a little bit the Sargon campaign and the Scenario editor, the AOE2 terrains and dimensions feel weird.