Aoe IV is well along the way to being released! (Only around a week left!)

So I thought it might be appropriate to gauge how/what people people feel in regards to certain aspects of the game so far. You might notice some questions are related to topics discussed around the forums as well.
Which game do you come from?
Aoe 1
Aoe 2
Aoe 3
AoM
Aoe Online
Starcraft
Other RTS
When will you pick the game up?
As soon as it launches
I already Pre-ordered
Not until the other features come (2022)
Not until specific fixes are made
Never
What do you think about the Siege crews debate?
I think adding siege crews would improve the visuals
I like the way siege units currently look
I don't care about what siege units look like
Which civs do you think need more unique units?
Abbasids
HRE
Chinese
English
French
Dehli Sultanate
Mongols
Rus
None, I dont want them to add units.
Do you think the latest zoom change was adequate?
Its just what I wanted
They still need to extend it further
I didn't even notice a change
Thanks for completing the poll!
Here's a gif as your reward.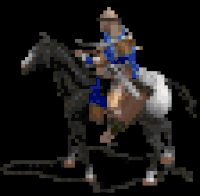 I also plan to make a poll slightly after launch to gauge people's opinions so stay tuned.
Until then feel free to point out what i've missed/what you want in the next poll!