Why did the developers decide that "Palace of Swabia" needs a 20% off cost?
Because their villagers are also cheaper?


They passively gain, no prelate needed
And once they are getting buffed… (Fishing with villagers, is incredible)


What about this combination? (Your defense, is the best)



Not to mention the Elzbach Palace to make an even better defence?
(Maybe you also needed some more Fire armor)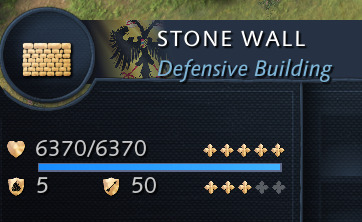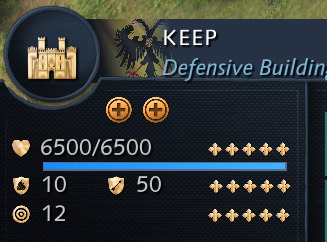 To top it off with an ability…


Devoutness with Aachen Chapel? (Free Food for days with farms, once your other resources go out)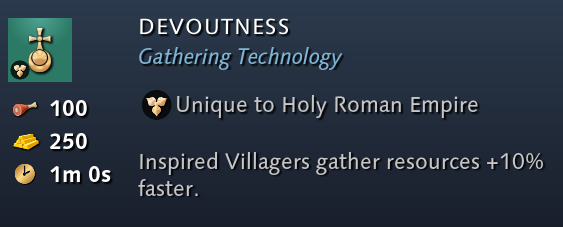 For a total of 50% faster gather resources (without even touching the tech increases)"

---
Your CIV is not lacking anything. Your CIV is good now. You can still get all the relics in the most booming Cathedral on the planet for a whooping 900 gold per minute, and the fak fest you're doing in your Palace of Swabia.
But wait… You can still have more relics in your Cathedral?

You really don't need this…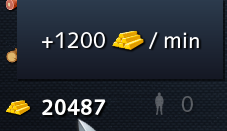 I will now crown you as best spearmen of the game, players are now skilled enough to brace.
(Not Abbasid, even though the devs claim they are)


This is you… In your shiny armor. All though I think you could be cooler…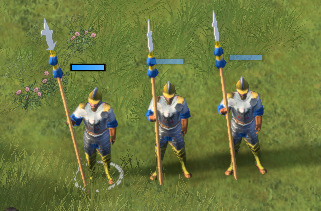 Your stats are insane, and we didn't even touch your blacksmith upgrades yet. Just Barracks.

Let's just admit it, your barracks are the best… Your stables get the job done, with the amount of gold you earn. And gathering is never the problem, your defense is insanely good. You get culverin. Not all civs get that, you know?
The only issue that remains is that sometimes you can't press the instant repair button, if you're building too far away from your TC, the devs said they fixed it, but they have not.
Anyway, you still have a long way HRE mains, you guys are the top meta now. Get gud. It's not hard.