Too many buffs and the civ gets OP and not fun anymore.
Stop making Zams in TR. not every unit needs to be TR viable. Crossbow men, pikemen, steppe riders, etc… are all age 2/ early age 3 units then get phased out as the game progresses. Its the same with Zams and Sowars. The only benefit they need is to train faster so India could mass an army in a pinch instead of suffer to ever get their momentum back. Lookng at the weapon they use, its a short barreled weapon (more like a blunderbuss than a cannon), and even if it has rifling is not going to be a long range gun. Pretty big bore though hence the high amount of damage it can do to cavalry. it seems realistic enough. Muskets can technically shoot much further than they do, but get such a short range because for any type of realistic accuracy have to be at point blank range. So a well made pistol with rifling and snugger fitting ammunition is going to be more accurate at plus 2 range.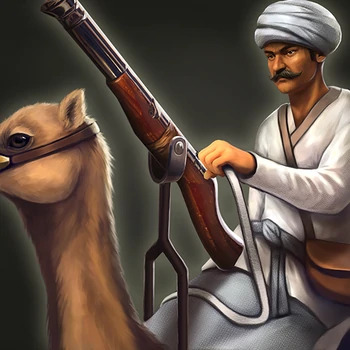 Why do siege eles need to go? All civs need a long range anti artillery unit. Howdas would not provide that as their range is too short. I love siege eles even with their weaknesses, if used well are very strong units. But alas to many just want to play India like a goon/ skirm cannon civ and not realizing the strength of Sepoy, Mahout, Urumi
The sacred field idea makes more sense than adding buildings and giving them trickles of coin. once the fighting starts in TR, the XP the sacred fields give is not as noticable to gaining shipments, at that point all the civs stay pretty well inline with shipment progression. So it could be made into something more useful by giving export.
There is no reason to get rid of the coin production on rice paddies, Plantations are rectangular and would mess up the grid for the Karni mata placement.
What rank do you play at?