We have Great Bombards and we have Li'l Bombards, but what is absent is just a plain old Bombard.
Bombards
A regular bombard should be added to fill the role of falconet for the factions known as the "Gunpowder Empires". These empires were the Ottomans, Mughals (Indians), and Safavid Persians. They all used cannons extensively yet the Great Bombard is the only Middle Eastern Cannon represented in the game.
Its function should be roughly equivalent to a falconet to avoid any issues with it replacing falconets for Ottomans. For example, it could have a slower rate of fire, but higher base attack, higher health, and more splash damage to compensate.
It could be styled something like the Mughal artillery pictured below (but also be generic enough for all Middle Eastern and possibly even some African or Asian civs).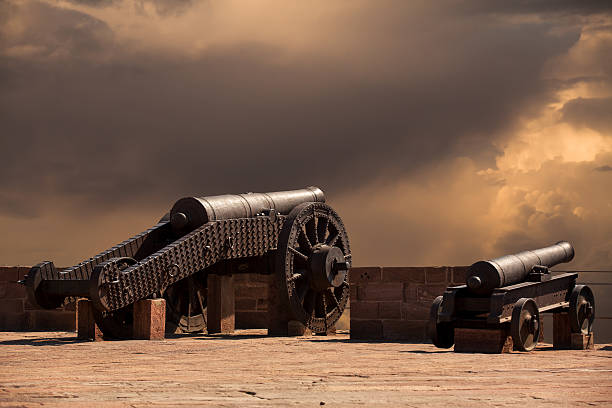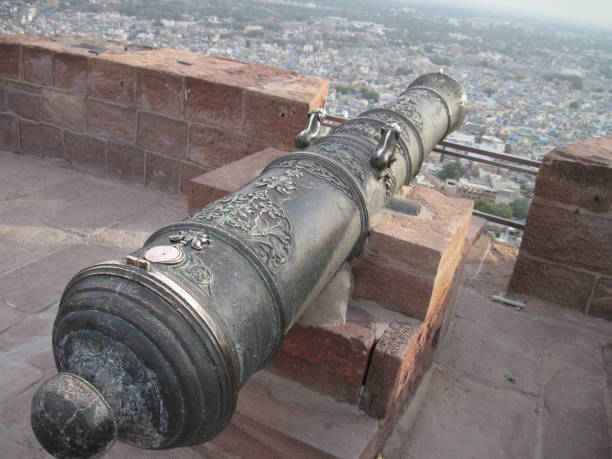 Ottomans
Bombards would replace Falconets in their unit roster. If the two units are sufficiently different, the Ottomans could retain cards such as the 2 Falconets in age 3 and infinite 2 Falconets in age 4 to keep gameplay largely unchanged.
Indians
Despite being based on the Mughals, the Indians have zero actual artillery. Bombard cannons would provide this for them and give them an actual Falconet equivalent which could be trained from castles.
Replace the Siege Elephant
With an actual cannon in their roster, the Siege Elephant could be removed from the game. The unit is fictional and impossible (only small swivel guns were ever mounted on elephants and full-sized cannons would hurt and frighten them). On top of that, they're not even a good unit when it comes to gameplay and the model for the unit isn't even done right since the cannon is just floating in the air and not even being held properly.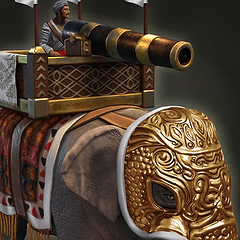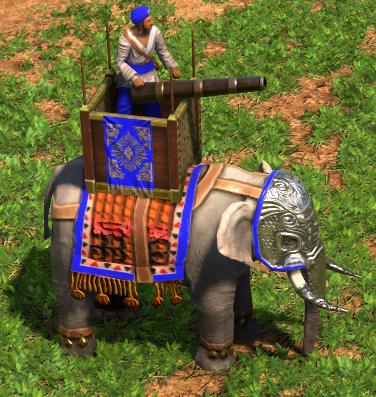 Since Siege Elephants are India's Culverin equivalent, that role could be shited onto the Howdah. This could be achieved by either a huge multiplier (like Yabusame) or by making them deal siege damage with a more moderate multiplier. The Culverin function could also be better telegraphed by giving Howdahs a swivel gun instead of a rifle. Howdahs could retain some of their anti-cavalry role, but that is also covered by Zamburaks so India wouldn't be lacking if that was also reduced.
The long-range building damage role of Siege Elephants could be filled by the new Bombard unit. Its base damage could be similar to a Falconet but a unique upgrade like Mughal Artillery or tech from the Ottoman consulate could give it a bigger multiplier against buildings and possibly more range. Flail Elephants would also be available for up-close damage.
Persians
If a Persian civilization is ever added, units like Bombards and Zamburaks would be a must for their unit roster.