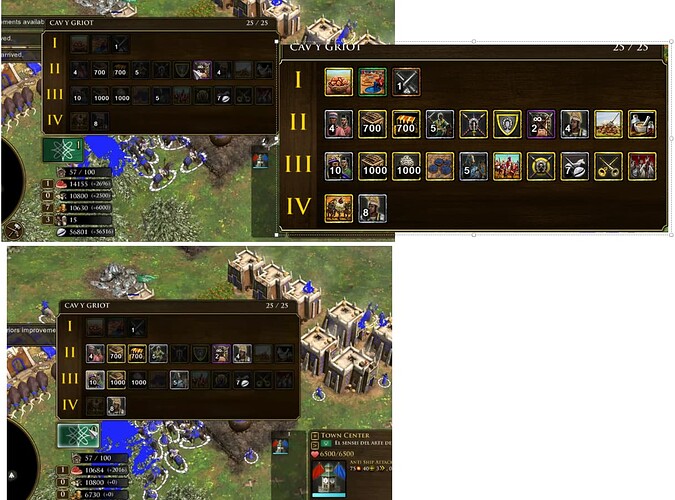 i dont know what cards can be resend before i go age V, they should have a specific color or something.
i can get 44 griot build max limit with resending cards.
but i dont understand why i can resend 1000 wood but not 1000 influence card. The margin of both cards are the same, but one of them is resending and the other not.
i post pictures.
image 1. i sent all cards on age IV
image 2. my deck
image 3. when i reach age V only these cards can be resend.
but there is no form to know what cards can be resend
so i conclude that all cards taht have villagers or militar units are resending, also cards with sources, except influence. But these cards dont have a margin that distinguishes them.