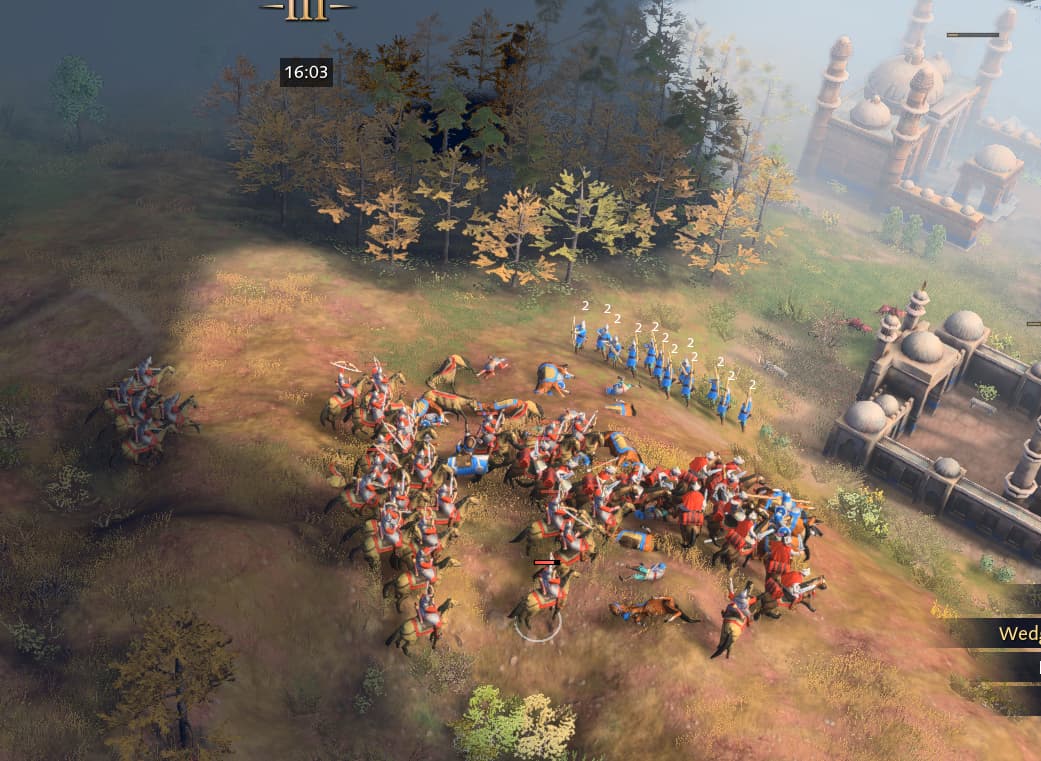 3rd game in a row facing Rus with scout/horse archer spam. Faced this army in the pic even after taking 2 deer camps away from him to reduce this bounty.
Every clown is just spamming this and it has just beaten my knight/horsemen army EASILY. I'm delhi so i have upgrades too. 1300-1400 elo game so i'd say both of us were managing our resources well, no floats w/ market.
I'm pretty sure everyone has comments about their paper counters. I'd say, beyond the strategy, Rus needs balancing cause it is a spam tactic now. Fits all the checkboxes for a nerf, same as royal knights in patch 1 and springalds in patch 2.
Also see this thread about the bounty system. The Rus bounty system should reward differently - #12 by Dlyzz