Thanks for sharing
I was hoping for some new footage but just old used footage again

What they meant by day 1, do they plan to release one video each day until release ?
edit: I thought they added a counter and didn't notice that "day one" releated to the previous sentence so I didn't understand what it meant.
Where it does says day one?
so it will be all the 100th year war like includig the battles of crecy and agincurt or only the joane of arc part like in aoe 2?
Those running horse animations…
So, no actual gameplay, just scripted events. Same footage we've seen before. sigh
Horses move like something from a Monty Python skit, you know, the ones with coconuts. Some units do seem to find correct paths and such, not impressive, but at least it's something.
I don't care for campaigns and prefer well designed civs to give me my historical immersion. More shots of unique buildings and unique units, please. I'm not planning to play the campaigns much at all.
I feel like you. Most of my playtime is skirmishes, not campaigns.
I totally agree with you but I guess almost everyone will play the campaign too. Its not like AoE2DE. You had play the campaigns the old days and now it is hard to do it again. And it has so many stages… ( I doubt if many did this ).
What's the point of this video? Less than 30 seconds, of which 90% is from old videos.
I'm starting to get hopeless about this game.
They are putting so much effort in the campaigns that I'm definitely going to try them, but I'm far more interested in gameplay mechanics and skirmish mode.
And why is this <30 seconds long only? And almost all with recycled footage… this "teaser" is really disappointing, we know you can do better!
The channel of age of empires YT uploaded a video called Traces of history - the 100 years war .
The thing that makes me happy is that they are trying to make hype again! With small video teasers called Traces Of History .
Here is the new fottage of the video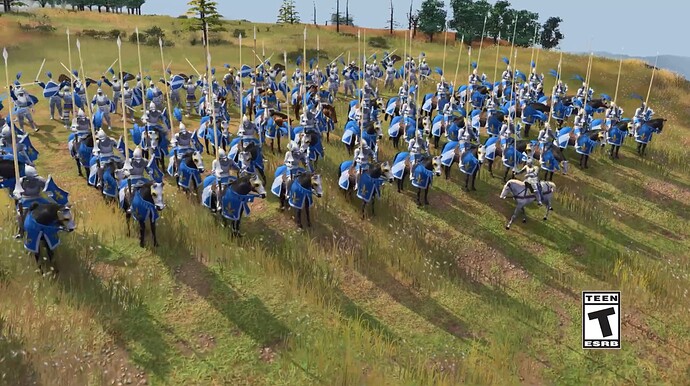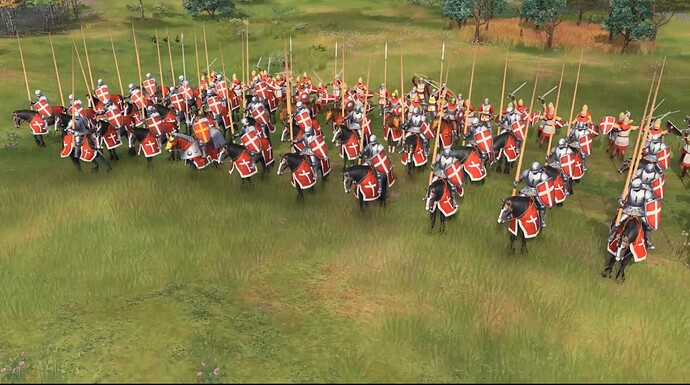 Note: these pictures are captured in 720p , watch the video in 1080p or 4K to get better quality
Vídeo link: Age of Empires IV - Traces of History - The 100 Years' War - YouTube
Every moment they post a new Traces of history video I will be here posting screenshots and making a resume for u guys

Note : this screenshots was taken in 720p but forums compressed the screenshots to 480p , sorry bout' that guys
Nice catch and thx for the info about that.


There is nothing new in terms of content but at least it is finally a sign of life again.
Is still almost the same graphics plus is an already brief existing E3 footage
Yeah , that is true

What did I say , is a 480p screenshot