Newlines get automatically removed from mod description and it is impossible to add embedded hyperlinks.
For example here is a description of Visible Corpses (Normal Graphics) mod before update (there are couple of embedded hyperlinks in there, that are working, although they are displayed with same color as rest of text):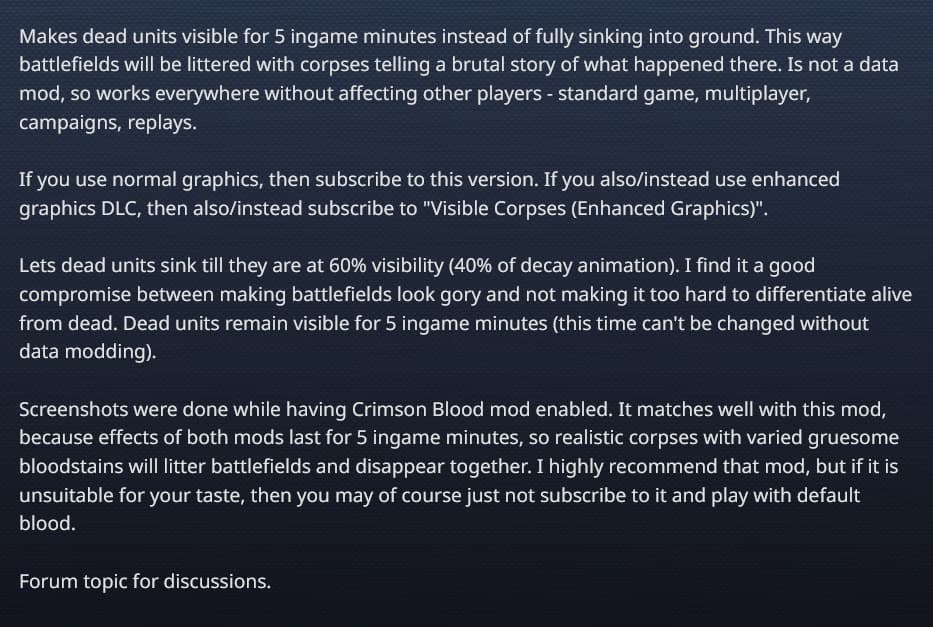 … and here is a description after update (newlines have disappeared and I was forced to add hyperlinks as plain text because there was no way to embed them):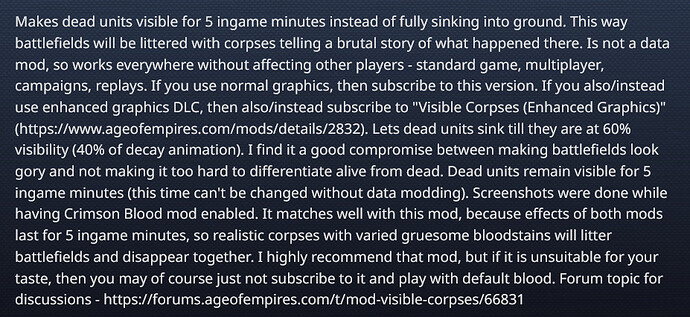 If it is possible, then I would like that description of my "Visible Corpses (Normal Graphics)" mod would be restored from backup, because it was actually working completely fine before, except color of embedded hyperlinks.
Mod change list is incorrectly displayed in ingame mod browser.
Change list on website:

Change list in ingame mod browser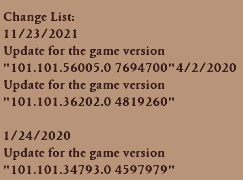 Little bit before 23th november 23:00 GMT I tried to update my Visible Corpses (Enhanced Graphics) mod, but it hanged and didn't end successfully.
I observed from Windows Resource Monitor, that browser stopped uploading data at some point while upload circle was still rotating on website. Maybe it was because size of that mod is now 531 MB, which exceeds maximum limit of 500 MB? Can this limit be increased?
@DodoNotDoDo Hopefully you can help