Not very interested in the content of AOE1
No problems, have a good day
While this is great to see, I wish more time could have been given to make it a true alternative to AoE:DE which no longer receives support.
Yeah, me too

I wish it overcomes the bad release to get more support and grow
That's good news, thanks for the info.
They were in the PuP, so that makes sense.
Ahhhh, they were? I dont pay too much attention to PUP.
So, this is me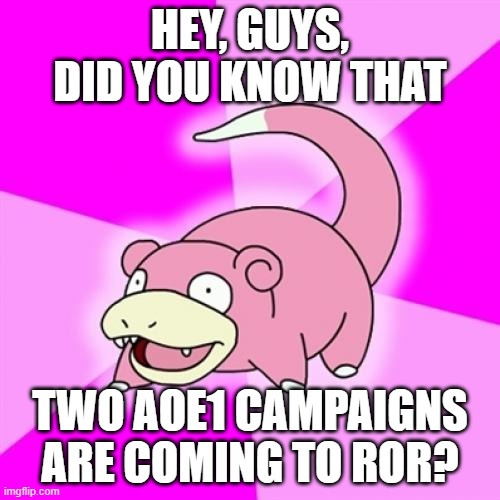 If you don't care, then why respond?
I think these 2 campaigns are original aoe 1 campaigns