It is understandable that European civs share some architecture style because the "civ density" in Europe is quite dense in the game.
But I do think some "grand" "ultimate" buildings like forts and capitols (maybe even the town center) need to also have a unique style for each civ like the churches, based on some iconic buildings of the nations, to add more flavor.
Take cossacks for example. They have very iconic town centers for all civs: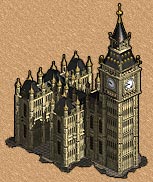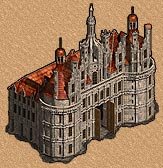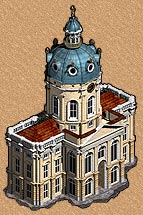 Of course by AOE's convention they should be standardized to a similar footprint. This is just a showcase. You could modify the main tower of the current AOE3 "standard town center" shape and also change the style of roofs, walls and windows, according to the civ's iconic styles.
Also now that Europeans are no longer colonial exclusively, "capitol" sounds too American and maybe parliament is a better name for the building.
Any thoughts?