Unique Unit: Huǒ Qiāng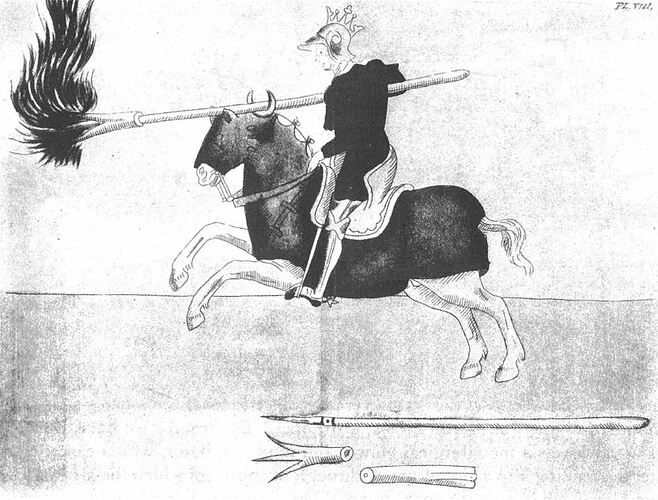 HP: 90(140)
Attack:8(12)
Armor:1/1(1/2)
Cost:50F, 90G
Speed:1.5
This is a melee cavalry unit that deploys a short-range, highly-inaccurate stream of fire to attack. This attack deals heavy damage while active, and can continue to attack as long as the initial attack is unbroken, but after the first attack ends, needs a short pause(~10 seconds) to reload. Attacks made in the meantime will instead do a much weaker standard melee attack.
This is a 100% historically accurate unit, and was used to great effect against the mongols.
I was thinking it could go with a more specific Chinese civ, something like the Jin or Song dynasties.
Perhaps something like this:
Jin Dynasty
Fire Civ
+1 Archer melee armor per age(starting in dark, +4 in imperial)
All fire effects are stronger. (Chemistry gives +2 rather than +1, Heated Shot and Arson are 50% more effective, Fire Ships deal more damage)
Town Bell gives villagers a brief speed boost when fleeing/returning to work.
Taxes - Each House produces a small trickle of gold. The longer the house has been alive, the more gold it produces, up to a cap(about 20 minutes). Damaged houses do not produce gold.
I think this would be a nice way to throw people's expectations into disarray. House walling? Only if you want to risk your gold. Town bell? A good thing for once! Killing archers with melee? I think not!
And, of course, a cavalry unit that shoots frickin' fire beams!
I'll admit, this is a very silly civ. But fun! And(somewhat) historically accurate!