aoe4 isnt as fun. and a LOT ppl are going back to either aoe2/3. some even aom, or starcraft.
you guys are pushing competitiveness and broadcasting it, making your focus around the competitive aspect of the game. you don't make a competition and make it fun. u take something that's fun and captivating, and that itself becomes competitive without having to do anything.
I havent played the game in over 3+ months, yet i follow the patch notes etc because i am a longtime fan of the franchise. all i see is pushing for competitive gameplay, ur losing sight of the casual RTS focus.
games like world of warcraft and fortnite didn't become monopolies of their respective mmorpg/battle royale sectors by starting up a competitive ladder. they didn't have a competitive ladder for a LONG time. eventually, the competitive scene bloomed because of how addicting the games were (in terms of fun).
atm i see u devs are catering to a hardcore competitive playerbase, yet you're not catering to 95% of what brings u revenue, which is casual players. even from a business standpoint i just dont understand this decision.
and my credentials, i competed in 2016 Blizzcon 3v3 $100k tournament, also qualified for the fortnite worldcup, and a few minor $1000-$3000 warzone tournaments here and there. so i've been in the competitive gaming scenery for a while
as to what i suggest, is to drop the tunnelvision on ranked gameplay, and think about what the casuals want. THEN u can get a huge competitive scene from it if thats what u want, to make an esports rts.
U have the tools to do it and the engine is actually decent i was quite shocked.
and i'll start by saying, add more civs. 8 won't cut it. please already add vikings, byzantium, spain, mali/gana, polish-lithuania.
U extend from sub-early medieval time period (800-900) through beginning of 16th c (1500s). U could literally add so many features that would be just captivating, i just dont know why the focus isnt there.
we've been asking for a reword of abbey of kings for english, and some of the other uselss wonders/landmarks. like the focus should be there BEFORE attempting to throw a ranked ladder.
Put NORSE civ in this game, let us play viking berserkers and make the civs have a unique EVOLVE civ:
Norse civ → start as base norse, huscarls/berserker, and age 2 → a Norse landmark or English/Norse landmark (like Pagan/odin temple of Jorvik) if want to go for a norse/english mix (as it historically happened) or a Norse landmark (raider building, something). → Then age 3 → IF remain norse, then age 3 choose between becoming sweden or norway → Sweden landmark: Temple of Upsala . Norway landmark: temple of forgot the name in Olso/Vestfold.
And for the Norse/English option in age 2, for age 3 - 4 heck man throw North sea empire/ Kingdom of mann options. why aren't you doing that, like cool decisions to give the game more variety.
same thing with spain, i just dont understand why u wouldn't add a civ that portrays it. and when i say portray, i mean because u cannot just throw "spain done".
Make it "Iberia/Hispania" civilization, as such starting in late pre early medieval time period (850s).
Age 1, everyone's just "visogoth civ". going into age 2 landmark → u choose : become catholic (kingdoms of navarra, aragon) or feature the Temple of Cordoba and become an Islam faith (Umayyad Dynasty, Kingdoms of Andalusia, Bajadoz in 9th-10thc.
Then age 3 ageup → if choose catholic option, u get 2 different landmarks for age 3 : u can either go Castille or Leon, and maybe one has a Reconquista feature making steroid priests, the other giving maybe strong spanish Jinetes (cav).
And if had chosen the Islam faith age up, upon going to age 3 u get 2 different landmarks, maybe something focused on Butr/(Modern day moroccan) mercenaries, and get access to unique Islamic Andalusian techs.
Umayyad =/= Abbassid, two completely different cultures, even their faiths, though islam in background, weren't the same.
Things like that is what u should be adding to the game, to make it fun for casuals man. And with this, the hype for competitive gameplay would be even better.
Atm, i just fund the game too robotic it's hard to enjoy it. Hope this idk gives insight in some way.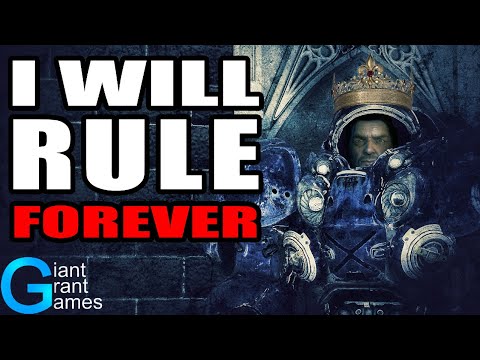 this video also explains well the mistakes many RTS franchises do etc