The Slavs? (but partly already done, probably its name matters.)
The Chinese?
The Teutons?
The Saracens?
Slavs and teutons are already split.
Saracens coild be split but i donr rhink should.
Chinese can be split
Korea into:
Korea and Best Korea.
I think some could, but I don't think it is necessary.
"Chinese" split: Jurchens and Tibetans/Tanguts (I don't care Winnie, they'll always be worthy).
Next split should be Chinese, there wont be much issue with this because AOE2 is based on medieval history not on recent history
Next DLCs:
Rise of China - Jurchens, Tibetans, Tanguts, Khitans
Sands of Africa - Nubians, Somalians
Jungles of Africa - Kongolese, Zimbabweans
Total 50 civs
Tibetens, Khitans etc. are not Chinese, that's why I said "none of them".
None of them.
Jurchens and Tibetans are not part of chinese. They're right out missing from the game.
italians, slavs, and saracens, for me, could easily be splitted into at the very least 3 civs each
Slavs have already been split…
still missing like half a dozen of different slav cultures that are about as unique as the new indian civs. Rus', Novgorod, Serbians, Romanians…would all be quite unique and fit better the slavic theme. since the post says "what civ do you think can be split", i think slavs can very well be splitted
Lol no. The other ones sure, but these two arent deservong of their own civ unless togheter, so the current civ seems good enough for them
At least when compared to India that is
and how do you know that?
Mali Ethiopia Italians Vikings can be split.
Vlad Draculea, Stefan cel Mare and Mihai Viteazul disagree.
i'm not well educated on medieval african history so i'm curious how could mali and ethiopia being splitted?
i also get the sentiment for vikings but i think norvegian and swedes and danes are very similar until modern ages and does not stand out from one another the way say, Venetians and Lombards and Papal state do for italians in terms of gameplay (they would have 3 entirely different tree and focus)
Right now mali is an umbrella for all the west african states, the uu itself is from ghana. id imagine it can be split like below.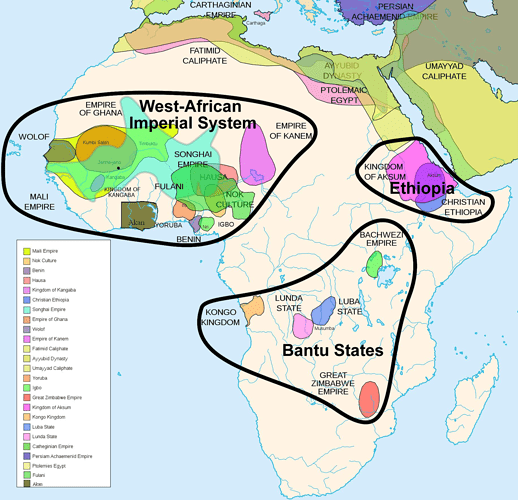 The Malian Unique Unit is from the 17th century Dahomey Kingdom (so it does not even belong to the game) It is a fictional unit and I propose to replace it.
They use a Kongolese (Central African) weapon so I would move Gbetos to Kongolese and redesign it entirely: make it a male, Kongolese clothes etc.
Malians are an umbrella that covers Ghanaians and Malians.