lets also gather everything we know about the african civs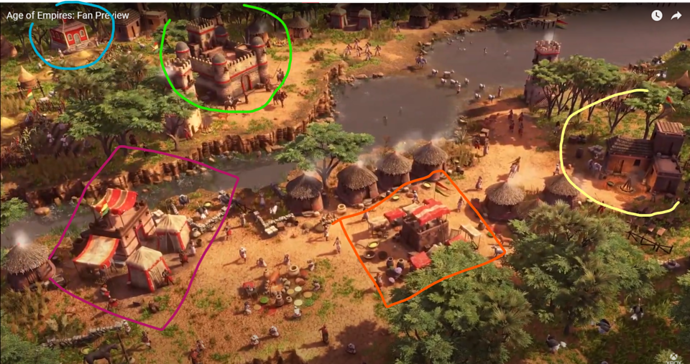 light blue: european church = consulate?
green: fort
yellow: towncenter
orange: market
purple: first looks like a market, but probably barracks (army tents and troops)
So glad for this! Civs that actually MAKE SENSE in the game! I'm hoping for Ethiopians and Moroccans the most!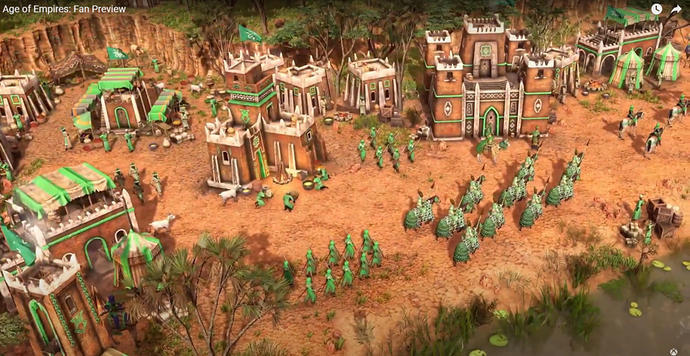 I dont know wich civ it is. Bottom left and top right corner seem to be same barrack type as with the ethiopeans
its the ethiopean flag, so im happy ;D idk, what the green flag is, but maybe berbers or marocco?
Anyone recognize the flag?
Ethiopia is confirmed the first shot is of the tribanner of ethiopia.
The second shot i dont know but it looks like morroco. The symbol on the flag is not from any morrocan symbol i know
I am soo ■■■■■■■ hyped for African dlc.
That Cavalry looks awesome.
What African nation featured armoured cavalry? Maybe Malians?
would be fitting with the architecture
We see an Ethiopian Rock church and the Ethiopian flag in the Orange civ preview, and in the Green civ preview we see heavily armored Hausa cavalry and the flag is the symbol of the Hausa people, so it's 100%.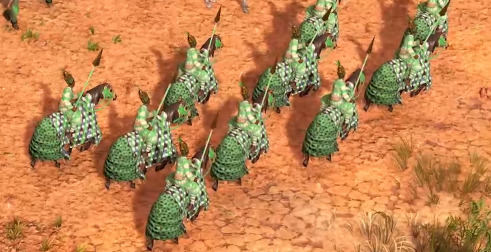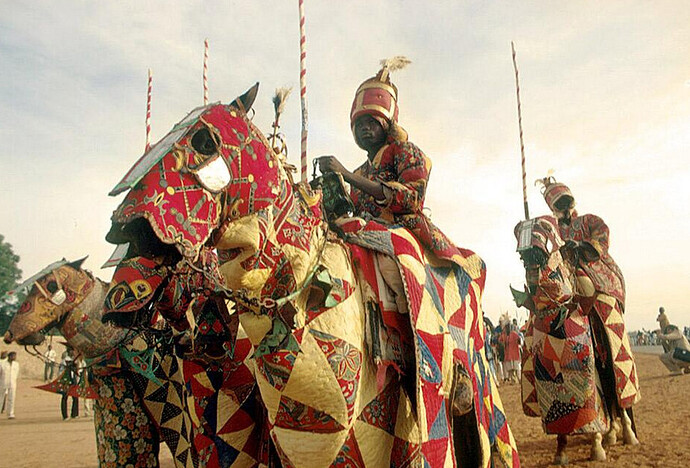 TBH im very hyped for the euopean church in the first screenshot.
it could be like in WOL, where choosing a religion brings unique techs and buffs, or could be like a more general european consulate
The Ethiopians had relations with Rome and even had Vatican sanctioned Archbishops, so it could be some sort of religious embassy?
Africans and USA are already in the Historic battles, Already knew it
i think it represent the missionaries in africa, from portugal, spain, and basically every european nation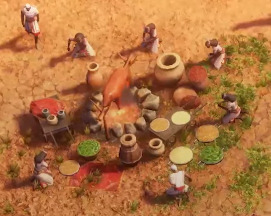 Is this some sort of Community Plaza type dealio? We see vills working on it.
im not shure, it looks a bit small… could be just for ambience
Maybe a unique "crate" XD.
I think we saw Ethiopians and Hausa. I just hope we also see Moroccans and Zulu, since those are really cool, and Moroccans were the only North African state that not only did not become an Ottoman puppet state, but actually became a Colonial Empire on it's own.